"Generate, create, lead, fail hard, fail quick and learn the lesson"

– Amir Haramaty, COO of SparkBeyond & CEO of Aiola
"WBYH, WBYT!" It's not code, but a couplet of acronyms that data innovator Amir Haramaty, Chief Commercial Officer at Israel-based SparkBeyond, and CEO of data-for-the-masses startup Aiola, uses to begin transformative conversations with data doubters. It stands for: What brought you here, won't bring you there! Or in other words, if your business is doing well without data-driven insights, harnessing data will help it prosper in an ever more competitive future.
Haramaty's persuasiveness is legendary in the technology industry – one of the founding team of Silicon Valley-based Xora, he was instrumental in expanding the software firm's client base from five to 15,000, before it was acquired by Salesforce-owned ClickSoftware in 2014. The companies Haramaty has contributed to, whether in robotics, wireless location-technology-enabled sales apps, or cyber security, are characterised by having been acquired by behemoths such as Microsoft.
Not Haramaty. He respectfully says that he needs to continue to innovate, hence his current dual roles. After Xora, he was well on his joint-founder way to reaping the rewards of army-security-software company Armis, which was created in Haramaty's kitchen. Then he was approached by CEO and co-founder of SparkBeyond, Sagie Davidovich. "When I listened to his vision, I realised what he was doing was incredible," Haramaty says. He saw that the legacy of what he could achieve with SparkBeyond – to benefit a panoply of industries including banking, retail, life sciences and media – was immense. He signed over his share in Armis, which was last year acquired by Insight Partners for US$1.1 billion, for the challenge of developing the SparkBeyond business.
SPARKING GREATER INSIGHTS
An AI-powered platform, SparkBeyond has the magnetic mission of harnessing humanity's collective intelligence to solve the world's toughest problems. Its knowledge engine aggregates vast amounts of data, from news and weather to Wikipedia, census data and health research. In a secure Cloud environment, clients combine their proprietary data with the "engine" and its AI mesh to gain extraordinary insights. It has, for example, generated unconventional lifestyle and geographic indicators for some of society's most stubborn health problems, such as colon cancer; it identified where an Asian retail giant could best locate a new chain of 7/11-type stores in Japan – the engine unearthed 100 perfectibility drivers, among them was that stores should be positioned within walking distance of laundromats; and it  helped reduce violence in a US prison, by reallocating cell mates according to a variety of factors — the reshuffle reduced the incidence of violence by more than 40%.
Haramaty is passionate about moving the needle on problems, and on growth and opportunity when a company is doing well. He focuses on delivering positive impact for organisations wherever they are on their digital transformation journey. "It's not about the technology," he says time and again. "Regardless of how far advanced you are in your digital transformation journey, you cannot afford to delay impact." Data insights are no longer a nice to have, but a commercial differentiator, or a sustainability driver — a change engine that identifies patterns and potential unique to your organisation and its data. "It's not about the technology, it's about understanding the art of the possible," he emphasises.
"Let's talk about your business," is the starting point of Haramaty's persuasive modus operandi when introducing the transformative potential of data to global professional-services companies and television production companies alike. He then works to identify one or two data points that if the company were able to change up the results it would make a big difference to the organisation. Together, Haramaty and the client isolate a business case around those data points, build the model that takes insights to action and then measure the impact. The process fosters data-driven cultures: "It's like riding a bike," he says – first it's a tandem, with SparkBeyond in the front seat, then they're off on a revolutionary tour de data.
IF EVERY PERSON DEVELOPED THEIR UNIQUE PERSPECTIVE…
Haramaty is motivated by having survived a catastrophic blast when, at the age of 21, he was working in bomb disposal as part of the Israeli Special Forces during compulsory military service. His recovery was long and painful, both physically and mentally, but he says he gained valuable perspective, on the fragility of life, the uniqueness of each person, and the importance of using your unique combination of talents. "Why do we try so hard to be another face in the crowd?" he asks. His experiences have taught him, "To just create, to try, to build," which he seeks to do in a way that benefits business but also society, he says. For example, how can he use data not only to grow a business, but to decarbonise its operations?
His desire to take AI to the masses led to his involvement with Aiola. The startup has developed an extraordinary intelligence-gathering feedback loop designed to inform the decisions and approaches of sales professionals. Using the near real-time client-meeting experiences of company salespeople (after each meeting, they "tell" the software everything about it, via WhatsApp or Slack or whatever the chosen medium), combined with the organisation's internal and third-party data, it "creates a unique blend of relevant raw material", a stream of ever-learning intelligence that sales forces can tap into on the go — in advance of that next crucial meeting.
In Haramaty, the managing directors of Maximus recognise an entrepreneurial approach to leadership that is now required of executives taking companies out of the Covid-19 pandemic and into uncharted territory. In late 2020 Maximus partnered with him as part of its Leaders' Virtual Masterclass Series, to inspire clients to look beyond "back to normal" thinking and embrace data-driven decision making to identify new growth paths for their businesses.
Vanessa Gavan, Founder and Joint Managing Director of Maximus, says Haramaty's "founder-led growth mindset" of curiosity and quest for impact, whether in businesses he calls his own or those he mentors to be data astute, is the defining "sentiment of leadership for the next decade that we need to drive into larger institutions.
"Culturally," she adds, "the attitude that if it's not broken, don't try to fix it is a very big problem for leaders in Australia. There's a lot of prosperity, even during the pandemic, she says, and leaders have found a comfortable range of operations. "A lot of the work we're doing at Maximus is reframing with leaders how they can think about impact – doing well and doing good – on a bigger scale." Haramaty exposes people to a fresh and constantly evolving source of insights unique to their business. It's the catalyst, says Gavan that spurs people to ask, "What could I do with data?".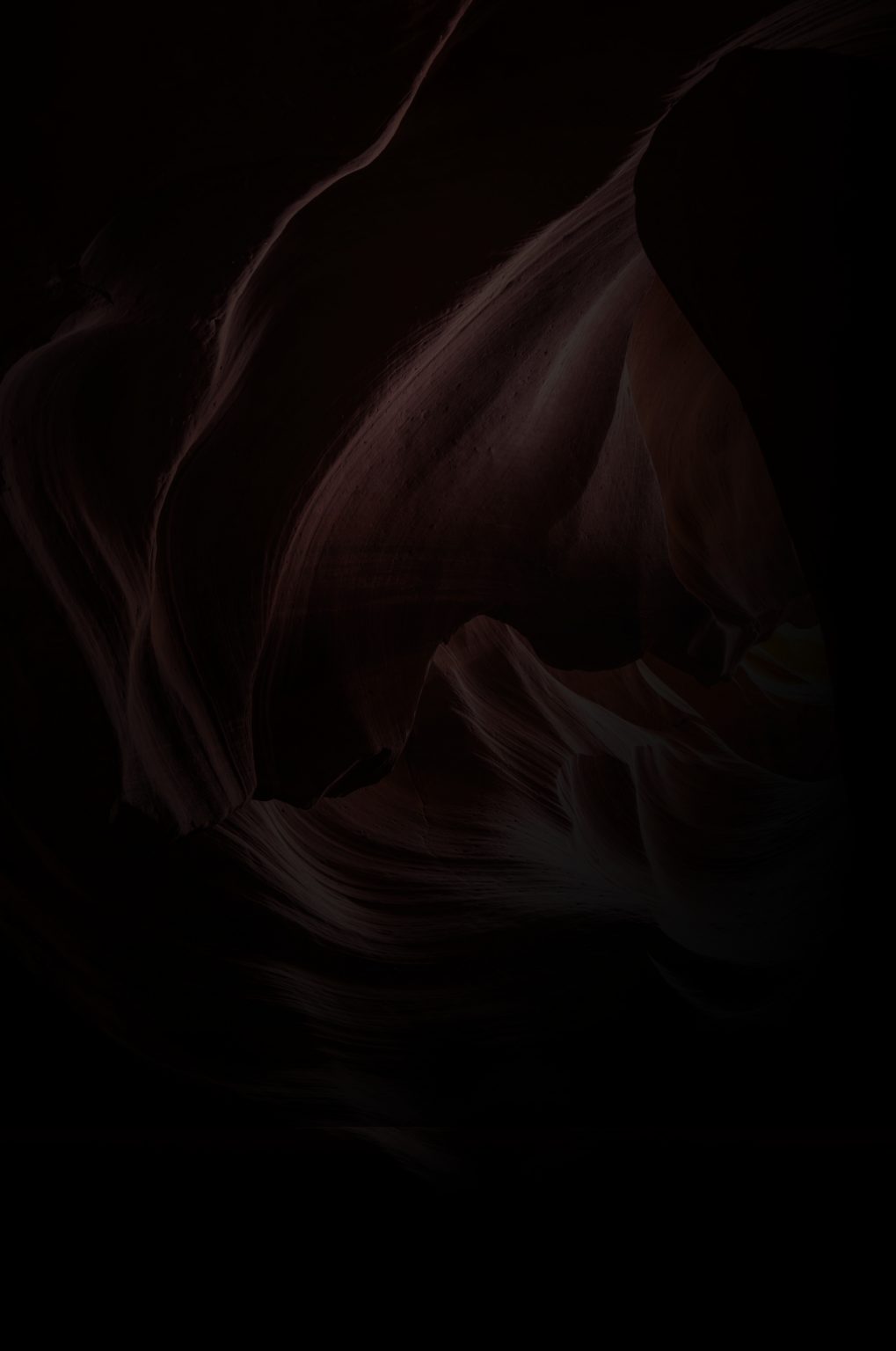 "Sometimes you win. Sometimes you learn."
– Amir Haramaty
Asked how he would describe his leadership style, Haramaty has a parable for our times. He says that Israel is flush with new money at the moment, with 15-20 companies having recently gone public in the US. "Recruiting people is impossible because the market is contaminated," he says. "Employers are offering all kinds of perks", from paying for dry-cleaning to in-office medical services, as well as paying over the ante. As a startup, he says, Aiola can pay fair remuneration, but nothing fancy, so his chances of getting good people has significantly diminished. "I extended 10 offers," says Haramaty, "and I got 10 signatures, not because I paid more than the market, or because I gave more perks, but because of our sense of mission – the sense of being something which is bigger than ourselves."
He says a formative moment for what he considers leadership occurred many years ago, when he was chatting to someone in a hotel bar about the power of data, and she said, "I think you're a very selfish man." He was winded by that punch, because as someone who'd lived and worked on a kibbutz for many years, he had been influenced by a way of life that accepted people of all abilities, but the greatest insult was for the collective to label you lazy or selfish. His acquaintance explained that he'd spent 90 minutes sharing best practice and instructive anecdotes with one person, "The fact that you don't share that with more people makes you selfish." Since then, he says, he's applied himself, to mentoring staff and clients at all levels, to addressing students at universities … "I've learned we're all part of an ever-learning ecosystem," he says, "we all have our own experiences and we can share, not just our success stories, but the mistakes we've made and what to avoid."
But he also believes that in business, a certain kind of failure is mandatory. Or in other words, if leaders want to make an impact; if they want to make every minute count, as he does, they have to "Generate, create, lead, fail hard, fail quick and learn the lesson." Adept at framing important concepts in memorable shorthand, he offers another compelling couplet from a favourite T-shirt slogan: "Sometimes you win. Sometimes you learn."