By 2050, it's estimated that more than two-thirds of the world's population will live in cities – a situation that will present challenges for habitation, infrastructure and the environment. Some forward-thinking metropolises are meeting these challenges head-on with holistic policies around social cohesion, sustainability and growth.
As Vanessa Gavan, founder and Managing Director of Maximus, highlights: what is to be admired about the leaders of these cities is their "strategic clarity, their sense of purpose and the strong connections [they foster] between industry, government, research and data."
"The capacity of these cities to create systems and leaders that inspire towards a larger and long-term vision is commendable," she continues. "The combination of a 20- to 40-year aspiration with a decisive sense of what foundations and principles will enable that aspiration have enabled them to leap ahead."
Here, we look at how four future-focused cities are approaching change, and what we can learn from them.
THE STARTUP ECOSYSTEM
TEL AVIV, ISRAEL
Tel Aviv is one 'smart city' – there's city-wide WiFi, a plethora of technological innovations for municipal services, and in 2014, it won the World Smart City Awards. But what really cements Tel Aviv as a city of the future is its extraordinary entrepreneurial culture, which has attracted billions in external funding.
According to the IVC Research Centre, there are more than 8000 active high-tech startups in Israel – ranging from fintech and IoT, to health technologies and cybersecurity. In the past 20 years, Israeli exits have totalled $143 billion. Major Tel Aviv success stories include the likes of Waze, acquired by Google for $1.1 billion in 2013; CyberArk, which listed on NASDAQ in 2014 and is today worth $1.5 billion; and Mobileye, acquired by Intel in March 2017 for $15.3 billion.
Why is there such a strong startup culture in Tel Aviv? In their seminal 2009 book Start Up Nation, authors Dan Senor and Paul Singer argued that it's the combination of chutzpah – that bold, can-do attitude born of grit and adversity – along with the country's obligatory military service, that hones analytical quick thinking and cultivates a cohesive, collaborative community. But there's another fundamental in Tel Aviv's startup landscape: the active support of local government. Since the 1980s, the Tel Aviv-Yafo Municipality has run incubator and accelerator programs to aid local entrepreneurs, while also offering tax relief for businesses in digital, data and tech, and removing barriers to foreign investment. To date, more than 350 foreign R&D labs have set up in Israel, with Tel Aviv hosting the likes of Deloitte, Facebook, Amazon, Microsoft and Google. This open-minded and innovation-led approach has secured Tel Aviv's status as a city of the future.
"Access to capital is fairly challenging here in Australia. By actively addressing this in Tel Aviv they've managed to punch above their weight and attract some of the worlds leaders in technology and technology investment."
Vanessa Gavan, Founder and Managing Director of Maximus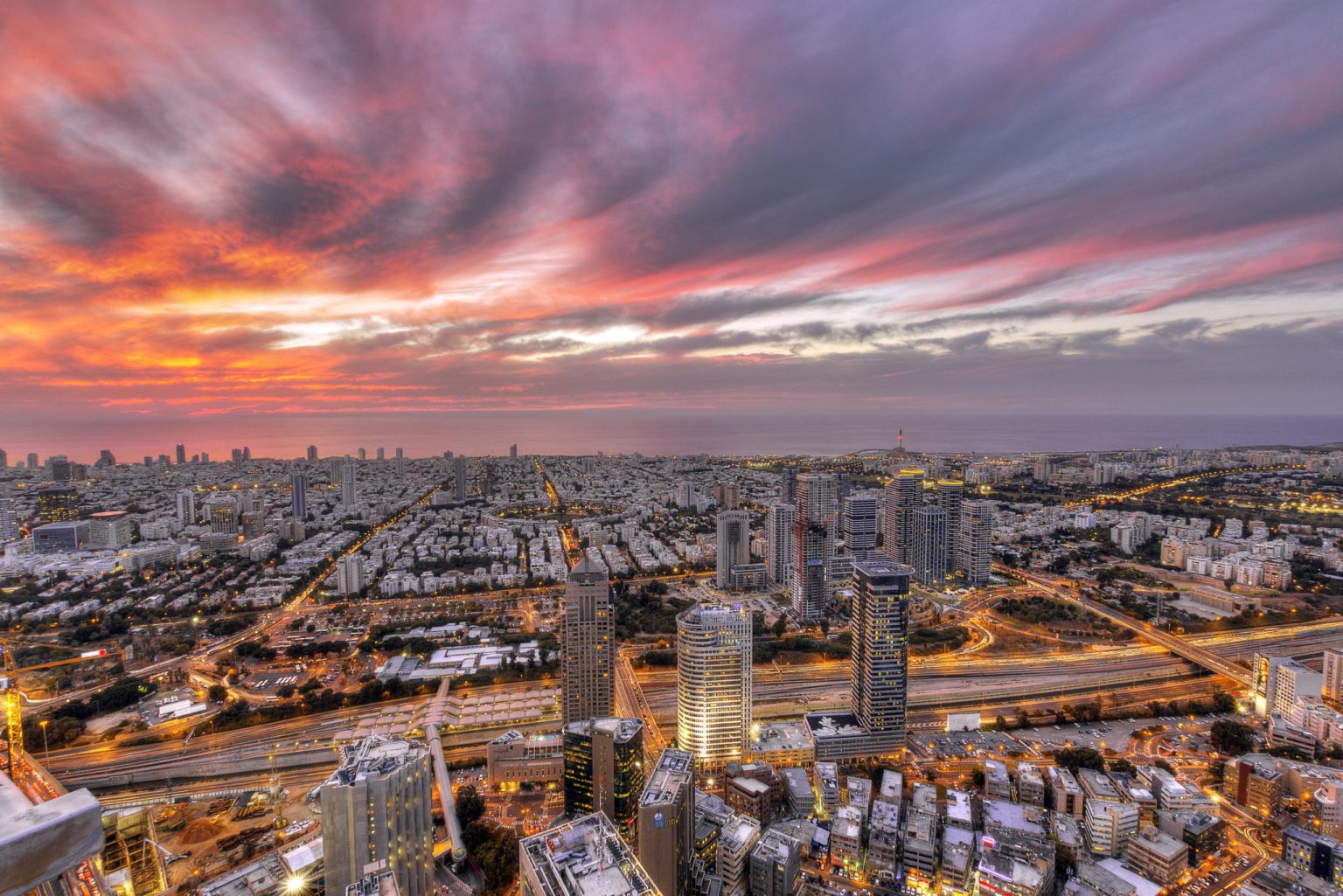 THE SMART GIANT
SEOUL, SOUTH KOREA
Another city that has put technology at its heart is Seoul. Nicknamed the 'most wired city in the world', it boasts the world's fastest internet connections (currently 2.5 gigabits per second – that's 100 times faster than Australia's). Here, you'll find electric buses that recharge wirelessly while driving, and high-tech street lamps that reduce energy use and deliver WiFi.
Seoul citizens enjoy integrated smart home technology: everything from hands-free front doors to verbally controlled appliances. There are emergency tracking services for the vulnerable, sick and elderly, and city-wide sensors that monitor air quality, with information sent directly to residents.
Such innovations largely began with the city's 2011 strategic plan, called 'Smart Seoul 2015'; the overarching goal was to build smart infrastructure while making smart technology equitably available. In 2012, the city began distributing second-hand smart devices to low-income families and others in need, while also providing digital literacy courses. Ensuring all its citizens were connected – and educated – was the first step to guaranteeing all its residents had equal opportunity within the connected city. This democratic, human-centric approach also underpins much of the city's infrastructure: world-class mixed-use buildings; regenerated green spaces; an excellent mass public transport system. What could be a confused and demanding megalopolis of some 10 million people is quite the opposite: clean, ordered and liveable. It proves that population size is no barrier to future-readiness, and perhaps should make us wonder: if they can do it, why can't we?
"The pace they have cultivated in Seoul and South Korea generally is highly impactful, translating into high-energy, drive and an extremely hard-working culture. By putting technology and transportation infrastructure at the heart they have enabled this culture to continue and thrive."
Vanessa Gavan, Founder and Managing Director of Maximus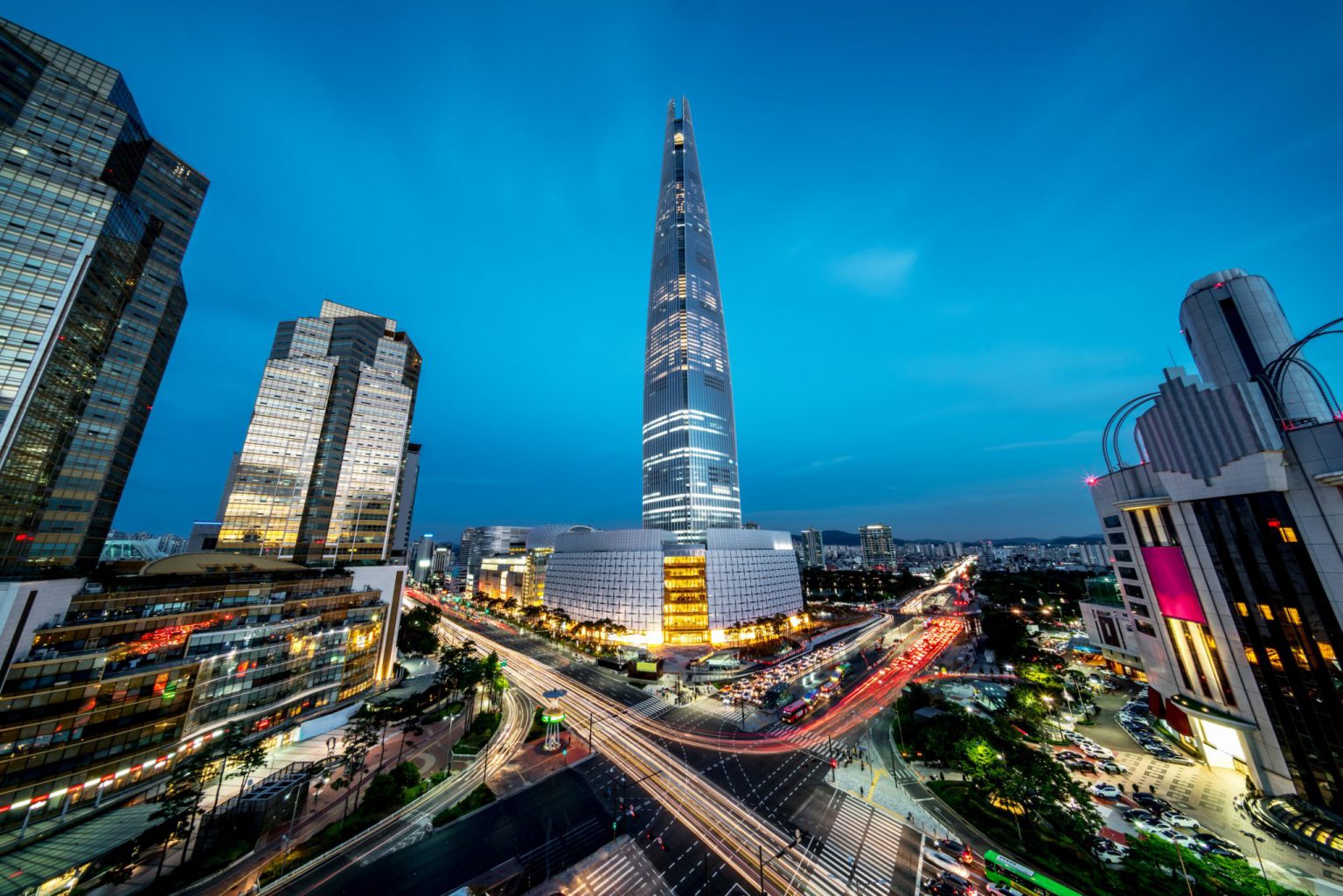 THE GREEN LEADER
BARCELONA, SPAIN
For a city with one of the highest population densities in Europe, Barcelona has bold environmental goals. The city's big-ticket target is to be energy self-sufficient by 2050 – but its 2030 aims are also impressive: objectives include cutting greenhouse gas emissions by 45 per cent (against 2005 levels); significantly increasing green spaces; reducing domestic water consumption; generating more solar energy; and eradicating energy poverty.
Why should we expect that Barcelona would achieve this (and possibly more)? Because the city has a demonstrable record of using pioneering technology to achieve sustainability goals. Barcelona boasts more than 500 kilometres of fibre-optic cabling – a network that was initiated some 30 years ago, and now provides consistent, city-wide free WiFi for citizens. With integrated data sensors, this network has become the backbone of Barcelona's municipal smart services. As early as 2012 the council was employing real-time data to streamline everything from irrigation and street lighting, to traffic flow to minimise pollution.
Technology has led to sustainable urban solutions that not only improve citizens' lives, but also create savings for the council: a smart water irrigation program helped the city save more than half a million dollars in one year; through smart lighting, it's estimated to be saving $37 million annually.
In the words of Gerardo Pisarello, First Deputy Mayor of Barcelona: "We want digital innovation to be at the heart of all public policy". A city that fosters technology and implements Internet of Things (IoT) solutions can only be a magnet for information communications technology-focused (ICT) businesses – and that's exactly what happened here. In embracing technology to improve sustainability and liveability, Barcelona has become a flourishing ICT hub, a renowned smart city and a 'green' leader.
"What's so impressive about Barcelona is that their vision is deeply humanistic. They're using design-orientated thinking to really put their mind space into the needs of their citizens."
Vanessa Gavan, Founder and Managing Director of Maximus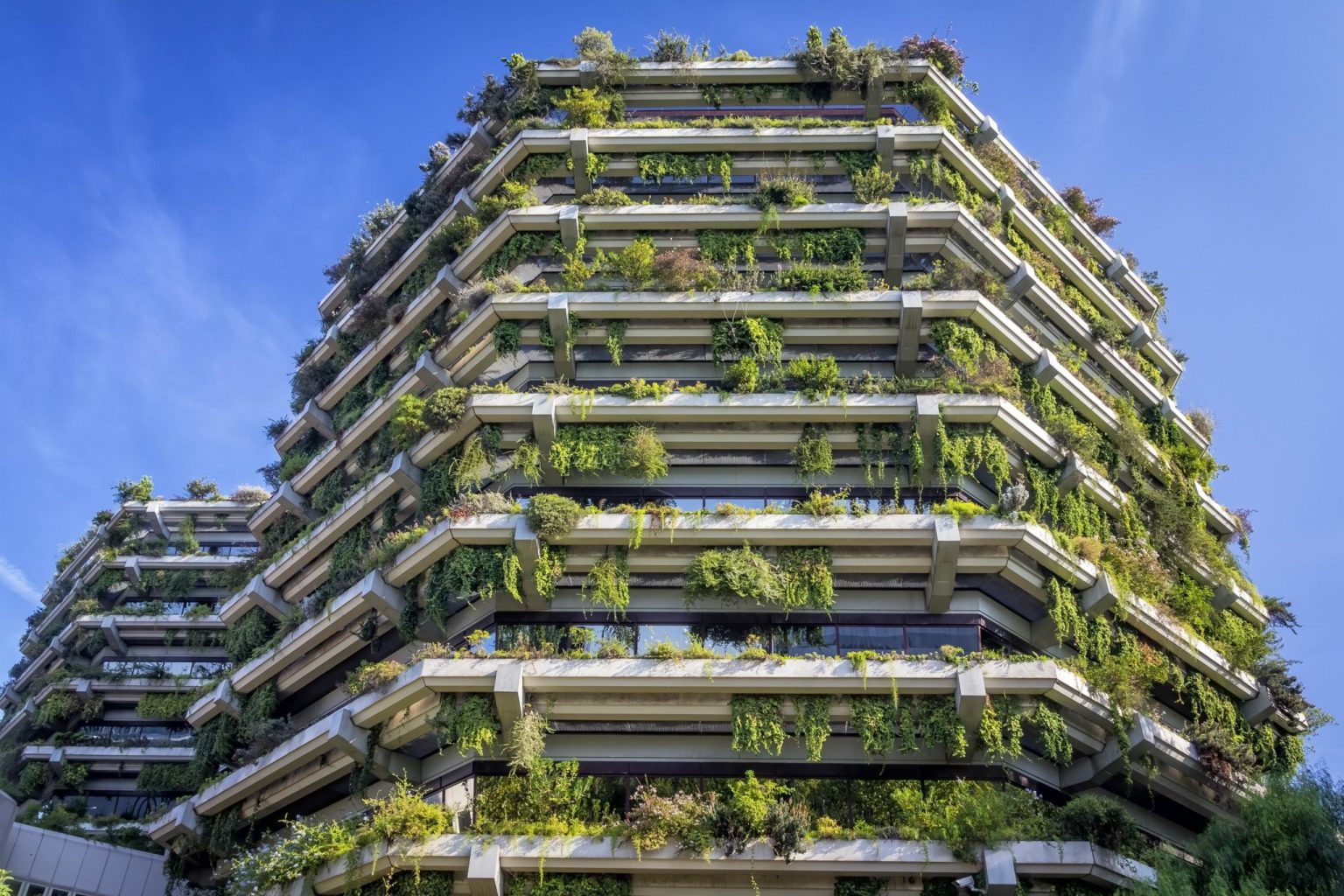 THE BUSINESS MAGNET
AMSTERDAM, NETHERLANDS
What do Cisco Systems, Tesla, Netflix and Nike all have in common? Each company has chosen Amsterdam as its European base. They sit alongside major Dutch brands such as ING, TomTom and Booking.com who also call the city home. In 2017 alone, 143 new international companies opened offices in the Dutch capital. In 2019, The European Medicines Agency and mega Japanese bank Mitsubishi UFJ Financial Group will join them. Post-Brexit, more internationals are expected to follow.
It's unlikely that forecasters could have predicted Brexit and the subsequent business upheaval – but Amsterdam's city leaders did not need to see into the future to realise they needed to be future-ready. Almost 15 years ago, with rankings slipping on European indexes, Amsterdam embarked on a long-term strategy to become a progressive, robust and business capable town. The strategy included rebranding the city's image as well as tangible, real-world developments – those like Zuidas, a large-scale mixed-use business district, due for completion in 2030, and innovative data-led projects ranging from smart parking to home energy storage for integration with the grid.
The 17th-century canal ring and elegant museums may have an old-world feel, but the Dutch capital now has excellent modern infrastructure, a highly skilled multilingual workforce and a supportive corporate tax system. There's superior digital connectivity too: the city is home to the largest data transport hub in the world, the Amsterdam Internet Exchange (AMS-IX), and boasts some of Europe's fastest broadband speeds. Additionally, the city now ranks above London, Berlin and New York in annual quality-of-living surveys.
Amsterdam has evolved into a responsive and agile smart city. Clarity of vision and long-term strategy have led to an excellent business climate in a highly desirable location with enviable liveability rankings, making it a natural choice for the ICT, financial services and creative sectors – proving the adage: if you build it, they will come.
"Amsterdam's successful rebranding is a display of what you can achieve by creating a long-term brand vision and sticking true to that, whilst simultaneously investing in the basic enablers of growth."
Vanessa Gavan, Founder and Managing Director of Maximus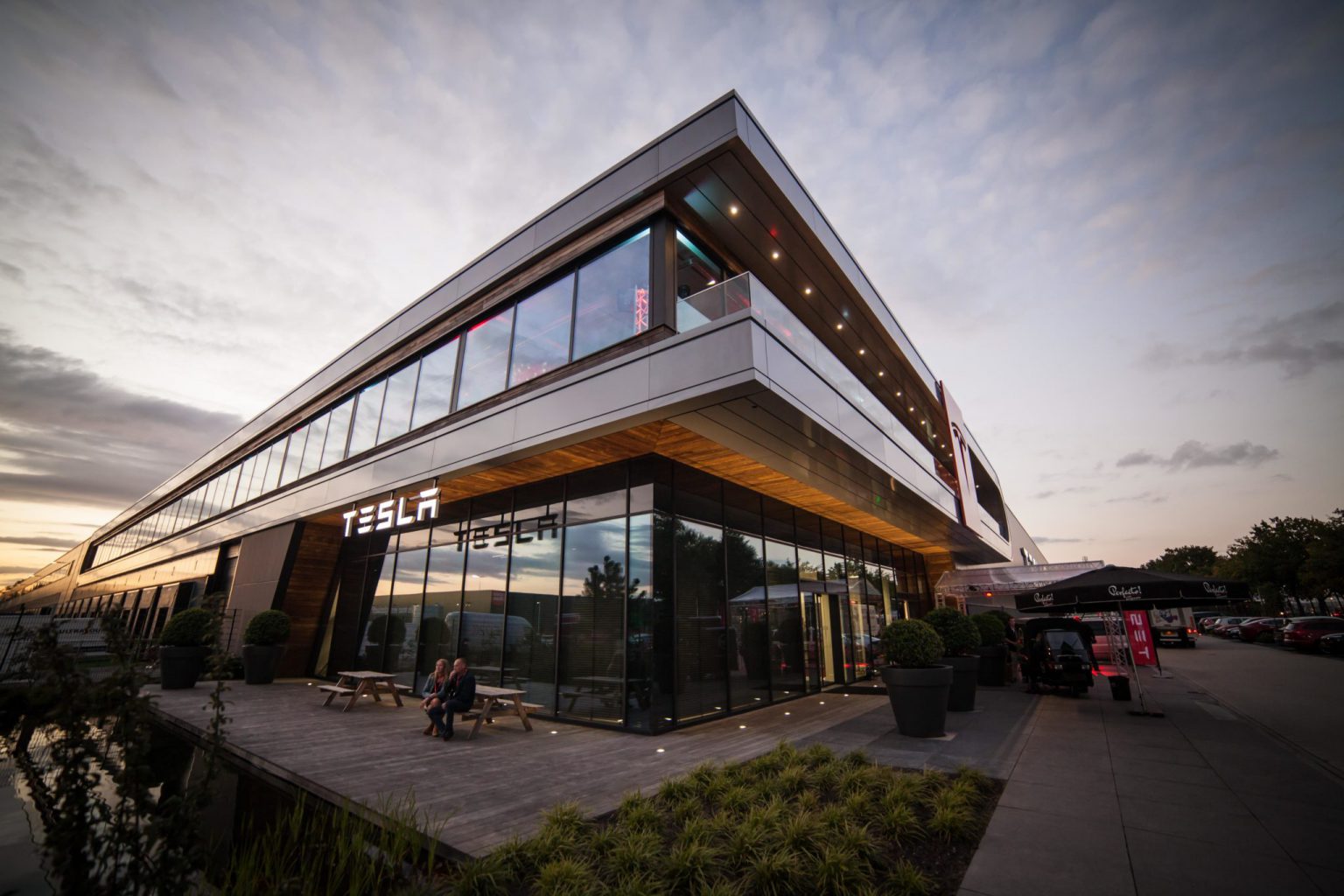 A huge amount of effort and thinking goes into every article we publish and we'd like to say thank you to Jo McKay for contributing to this article.
This article was originally published in the 2nd edition of M Magazine, an exclusive print magazine aimed at inspiring and driving change through Australia's executives and heads of HR.