Last year, during the months of July and August, Dr Agustin Chevez, an architect and researcher into the future of work and workplaces, undertook a pilgrimage: walking from Melbourne's Federation Square to the Sydney Opera House. He had become concerned that people's artificial connectedness – the immediacy of all kinds of media, the imperative to collaborate, the ability to fly between cities and meet with other experts in just over an hour – was smothering diversity of thought.
Chevez felt a need to upturn current paradigms of how we think of, and value, work in response to rapidly advancing machine learning. He wanted to explore the human qualities that will define the future of work when machines have been handed all tasks related to logic and even creativity. But he was aware that he and others, aided by technology and an obsession with data-generated verifications, were becoming self-referential and less capable of breaking the mould. Chevez, who divides his research time between Hassell architectural firm and the Swinburne University of but mostly to gather the courage and raw physical strength, to do the 1100-kilometre solo pilgrimage that ultimately took him 42 days.
Eight months after reaching his physical destination, Chevez reveals the still-emerging learnings of his experience; the new direction he is now taking in his research and the raw purpose of humanity.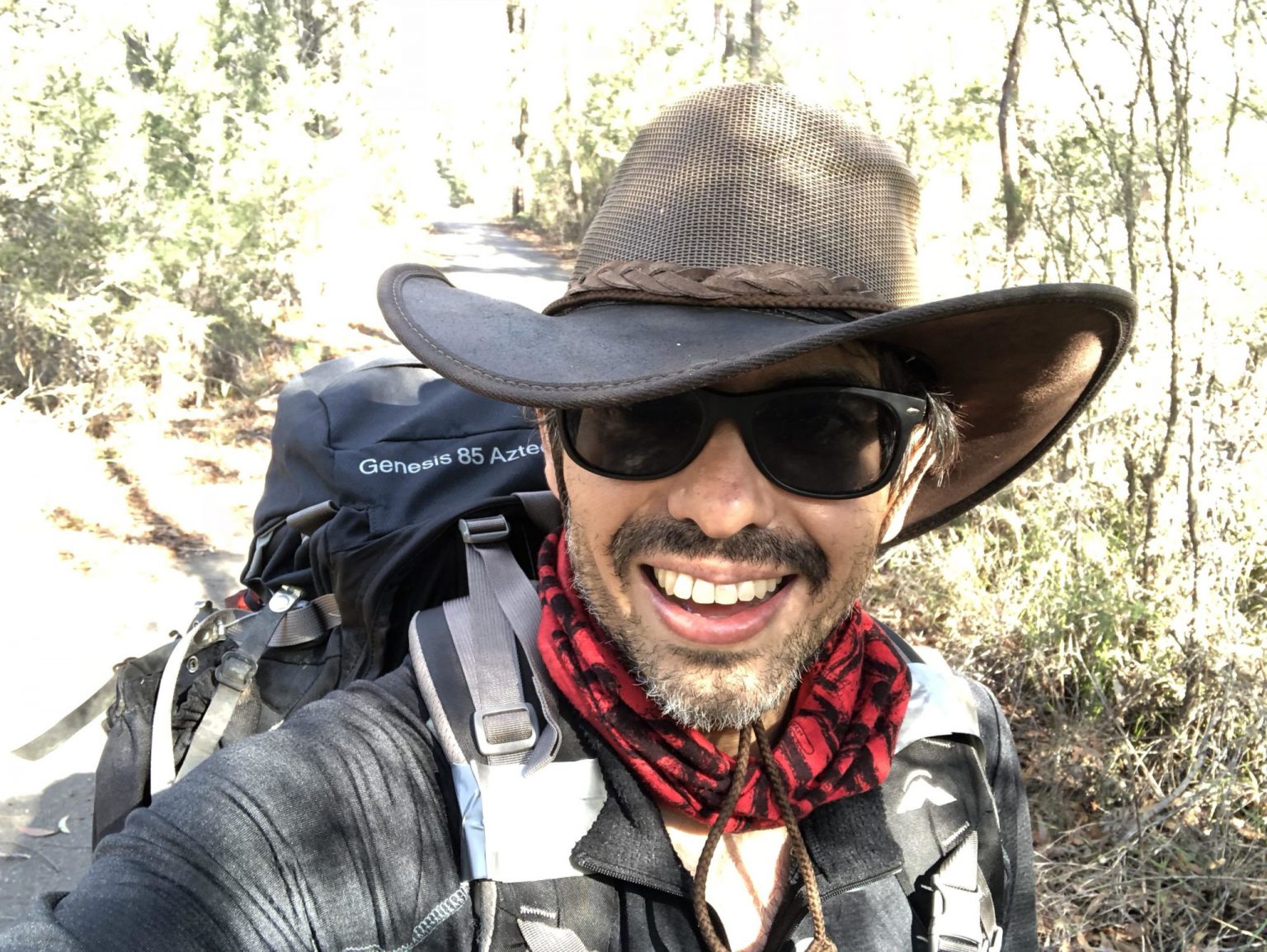 M MAGAZINE: WHAT DID YOUR WALK LEAD YOU TO THINK ABOUT HUMAN PURPOSE?
AGUSTIN CHEVEZ: I started thinking that it's not about being logical but about being absurd. We have no chance of competing with artificial intelligence (AI) in terms of logic models, so what is the opposite of that? Something humans are very good at is absurdity.
MM: WHAT COMPLEMENTARY INSIGHTS DID YOU GAIN ON YOUR LONG WALK?
AC: I was walking for days without music or anything, because I was making a pilgrimage, so I was looking at bitumen on the side of the road. It was a very barren, sterile environment and I was sometimes bored beyond belief, but I got into a kind of meditation. Then, as I was walking, I saw this broken glass. I mentally put it into the bottle it had been. I had many, many experiences like this with mundane things – garbage on the side of the road – and I realised one of the most basic human purposes is making meaning. We are meaning-making machines. We're so driven to make meaning that we find it even in putting a bottle together out of pieces of broken glass or seeing a heart-shaped shadow thrown by a circular piece of wire on the bitumen. What I find very interesting and deliciously human is that if our talent is to be absurd, why are we so wired to find meaning?
MM: WHY IS THIS IMPORTANT TO OUR VISION OF WORK IN THE FUTURE?
AC: We cannot fit irrationality into a rational paradigm. It will not fit into the company innovation team, nor can we create a team that works on the basis of irrationality. It requires a complete shift of understanding. One way of contemplating the future is to think of outcomes as 'probable, possible, preferable or wildcard'. If you want to know where an apple is going to fall off the tree, there's a probable area where it's going to fall, then the 'possible' is a wider area. The 'preferable' is where you want it to fall – maybe into your basket. But then there are wildcards, things you never anticipated, and futures are often created by them – perhaps a bird catches the apple and it never hits the ground. My point is that all of these are still logic-based approaches, whereas absurdity skips that beat – it doesn't make sense for you to think of it.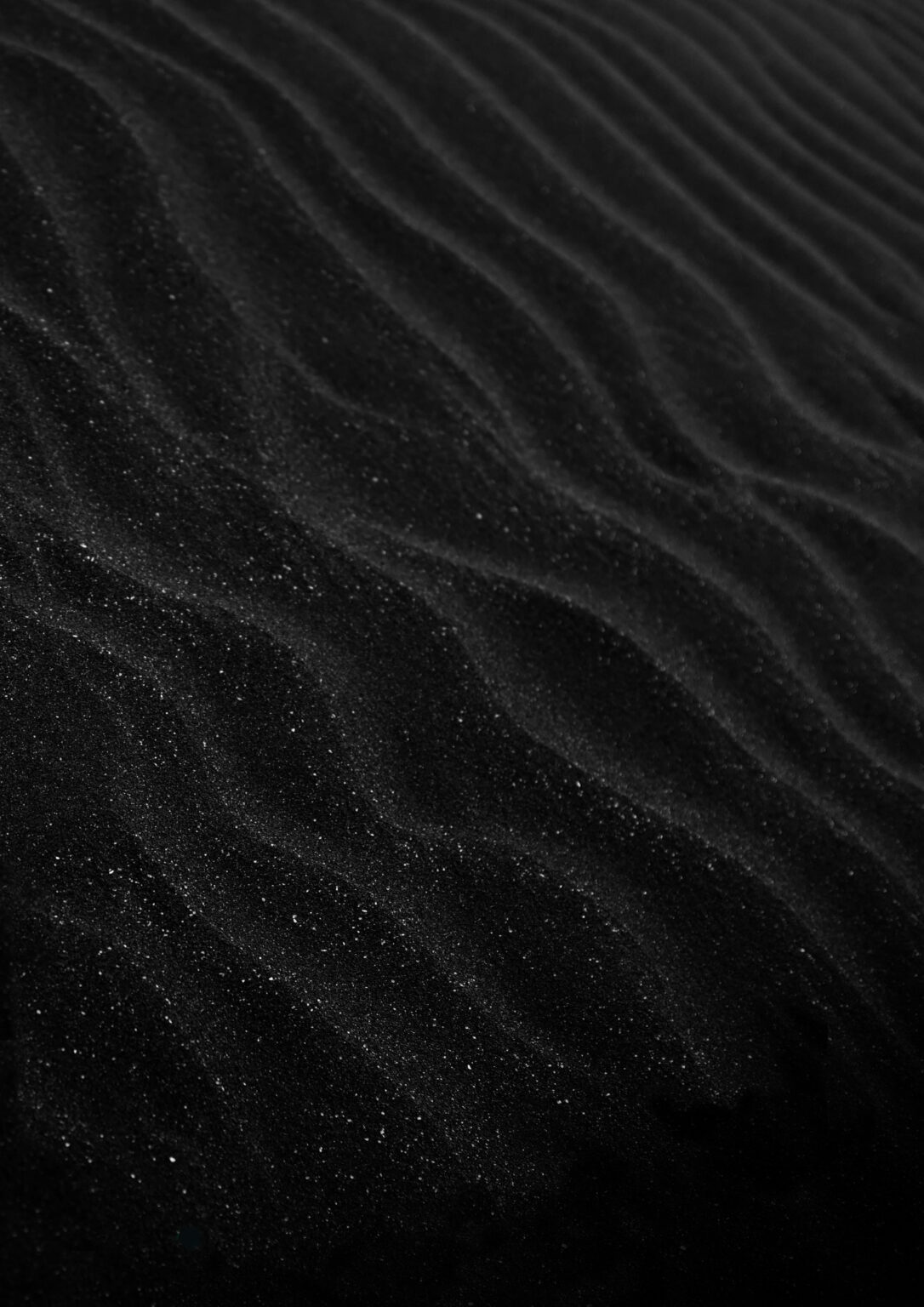 [FACT]
Agustin Chavez: his journey by numbers:
905km walked
1108km travelled
36 days walking
42 days journey
MM: SO, ABSURDITY IN THIS CASE MIGHT BE THAT THE APPLE DEFIES GRAVITY AND FLOATS OFF INTO THE ATMOSPHERE?
AC: That's exactly right. That is absurd. And I think the people who think in terms of the absurd are the revolutionaries we need to help us shape the future.
MM: HOW CAN LEADERS IN THE WORKPLACE ENCOURAGE REVOLUTIONARY THINKING?
AC: When I was considering doing this walk, I carefully chose who to tell first. If I had told my mum first she would have cried. I told her last, and she cried, saying, "Why do you want to do this?" The first person I told was my boss, Mark Bray [Head of Knowledge and Strategy at Hassell], and the first question he asked is, "How can I support you?" Then not only did he support me morally – he said, "Yeah, this is a great idea, we're going to connect you with the people you need" – but he also sponsored me by providing my tent for the journey, and that was an amazing thing. So perhaps leaders who want to instigate change need to give opportunities to those who are crazy enough to do something.
MM: HOW HAS YOUR PILGRIMAGE AND THE INSIGHTS IT PROVIDED FED BACK INTO YOUR WORK?
AC: The work environment at the moment is obsessed with productivity, and a notion of work that the walk showed me is that it's more about purpose. We're in an era where we see work as a chore – something we have to do to get paid rather than something that gives us meaning.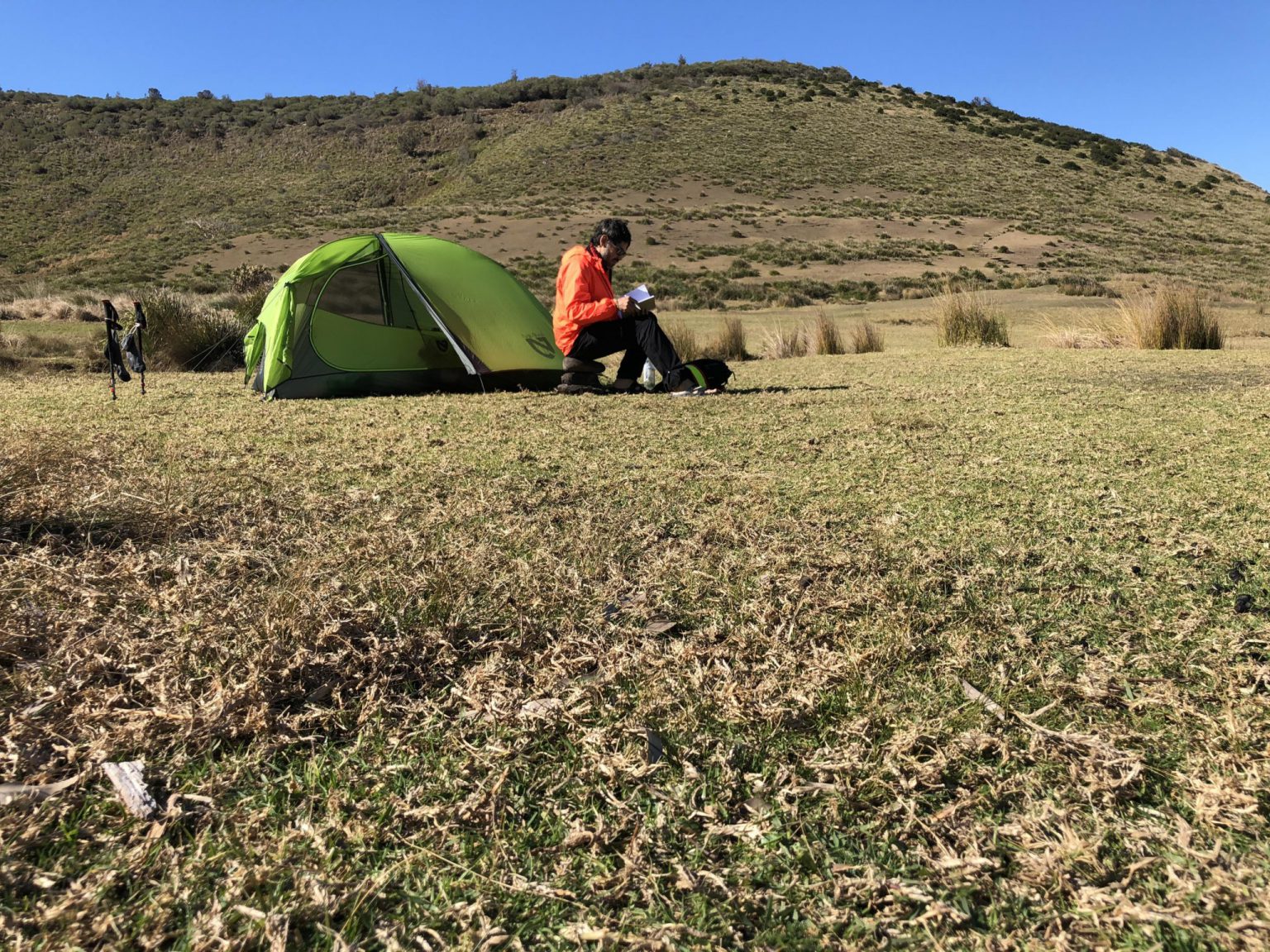 MM: HOW DID YOUR PILGRIMAGE BRING YOU TO THE STUDY OF DIGNITY IN THE WORKPLACE?
AC: The walk was like a full meal, which I'm still digesting. If I finish that process, I believe my outlook will change completely. For example, I was not thinking of dignity on the walk, but the way I think now – because of the way it challenged me – has led me to come across the notion of dignity in the workplace.
MM: WHAT WERE THE CRITICAL INGREDIENTS OF YOUR PILGRIMAGE EXPERIENCE?
AC: Having the space to think of what is important is part of it. Before doing the walk, I had a vision of work and workplaces, and therefore I was consciously biased in my beliefs to fulfil those constructs. But now I realise work is much more than just tasks, it gives you meaning, it gives you purpose.
MM: YOU ALSO SUFFERED ADVERSITY – COLD, WET WEATHER, AN EAR INFECTION, SIGNIFICANT WEIGHT LOSS – ON YOUR TREK. WAS OVERCOMING THESE OBSTACLES IMPORTANT TO YOUR TRANSFORMATION?
AC: Yes. The experience needs to be challenging so that you can actually learn from it. Basically, we recognise that there are teachings in suffering, but people want to remove that critical ingredient, which is adversity and being out of your comfort zone. They think, "How can I learn what you learned while I'm in Bali?"
TREK FOR INSIGHT: A MAXIMUS PERSPECTIVE
"Agustin's journey has a deep resonance with the way that we see leaders discover self-insight, and the critical role of finding purpose in life, not just professionally but as a holistic journey. This pilgrimage is unlikely to be the same for everyone, but there are some constants: it's rarely easy and requires a brace leap into the unknown. Headspace is an absolute requirement and insight will not be achieved in hours or even multiple micro-doses of thinking time. Lastly, it necessitates an emotional commitment and will to change, alongside an openness to the unexpected. Agustin's courage to face this journey is admirable. An investment well worth making."
Vanessa Gavan, Founder and Managing Director of Maximus
This article was originally published in the 3rd edition of M Magazine, an exclusive print magazine aimed at inspiring and driving change through Australia's executives and heads of HR.