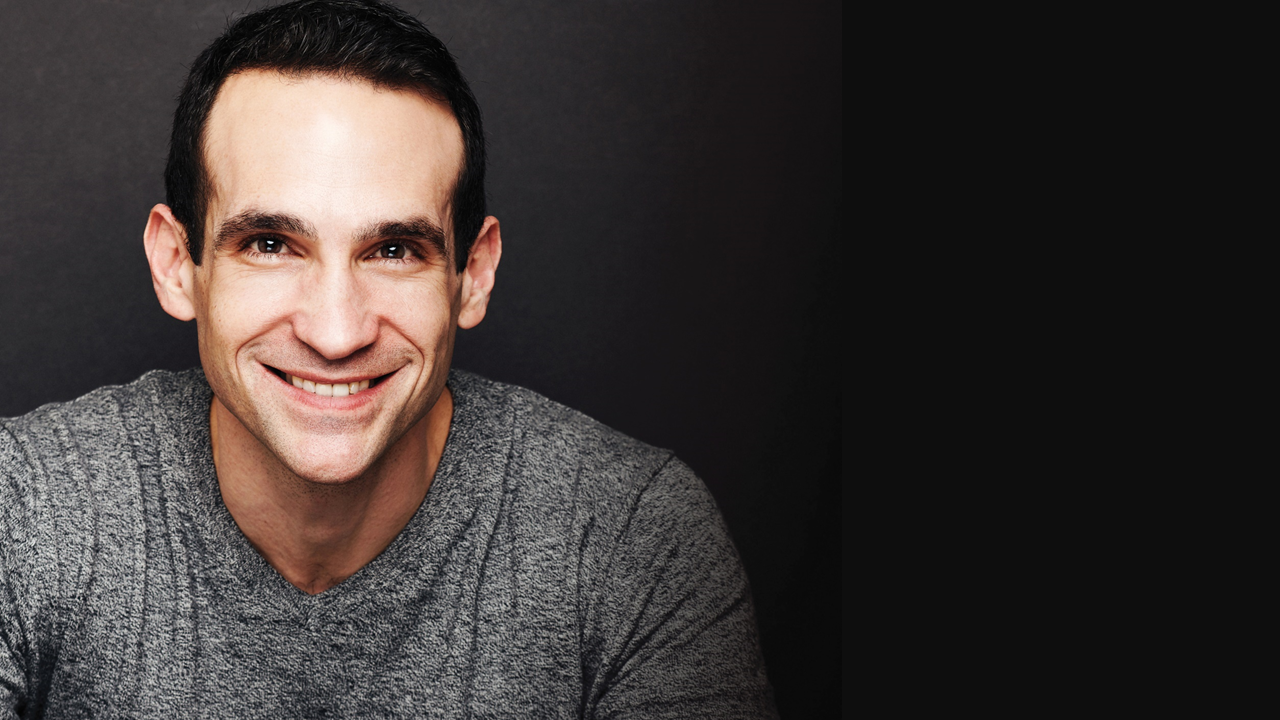 Indistractability: Creating Superhuman Teams
Several years ago a critical discussion began about the ethics of technology, specifically the intentional design of distraction and addiction into hardware and software.
The bottomless scrolling on platforms such as Facebook and Instagram, the constant vibrations, beeps and buzzes of smartphones and the ease with which people could be invited to meetings, messaged while working at their computer and contacted at home were used to explain why workforces are becoming increasingly distracted, anxious and burnt-out.
Some of this conversation was attributed to a seminal document, a 141-slide PowerPoint 'manifesto', released internally at Google in 2013 by Tristan Harris. Then a design ethicist with the search giant, Harris argued the attention of users should be better respected by designers of software and hardware.
Soon though, the conversation matured to allow for the fact that humans were capable of independent thought and were not slaves to the machine. The focus turned to what individuals and organisations could do to make the most of the benefits that technology offers, while avoiding the pitfalls.
Researchers investigated how much time was stolen by technology and other distractions. Depending on who you believe, staff have somewhere between 90 minutes and two-and-a-half hours of productive time per day once emails and meetings are removed. Links have been drawn between constant connectivity, anxiety and burnout. The UK's Mental Health Foundation says the increasingly demanding work culture and the always-on nature of today's jobs, thanks to technology, is the "biggest and most pressing challenge to the mental health of the general population".
So what? Computer science professor Cal Newport, author of Deep Work: Rules for Focused Success in a Distracted World, says about 30 minutes of focus is needed before residue from messages and emails dissolves. In other words, workers are now in a permanent state of reduced cognitive capacity, making them frustrated and dissatisfied as a result.
For leaders, there is added complexity: the responsibility and accountability held by senior leaders mean there is an expectation to be available, while finding a way to integrate work and life meaningfully.
Today's leaders are also expected to manage the effects of technology on their people. The abundance of technology results in a paucity of attention. Attention is required for deep thought. Deep thought is required for innovation and problem solving. But when the greatest distraction is in our pockets, around our wrists, by our bedsides and on our desks, is it even possible to take back control?
The answer is yes, and the solution begins with the leader. For guidance we spoke with Nir Eyal, speaker, thought leader, angel investor, Stanford Graduate School of Business lecturer and author of Indistractable: How to Control Your Attention and Choose Your Life.
M MAGAZINE: IS THERE AN ARGUMENT THAT SOME TECHNOLOGY HAS ADDICTION INTENTIONALLY BUILT IN?
NIR EYAL: This question is often asked but the word 'addiction' is the wrong terminology. Addiction denotes a pusher, a dealer and mind control. That is not what's happening here. We're not freebasing Facebook and we're not injecting Instagram. That's ridiculous. These products aren't addictive to most people. People get addicted to alcohol; it doesn't mean everyone who drinks is an alcoholic. Not everyone who plays poker is a problem gambler. So why do we have these double standards for technology? When we use such language, it makes us free of responsibility. Instead, we should call it what it is, which is a 'distraction'.
MM: SO WE NEED TO TAKE RESPONSIBILITY FOR OUR OWN BEHAVIOURS TO FIGURE OUT WHY WE'RE DOING THIS?
NE: That's right. Do we think if Facebook shut down today, people would start reading Chaucer and Shakespeare? Of course not. We'll go back to doing all the things that distracted us in the past. Distraction's nothing new. What is new is that it is easier than ever to be distracted because technology is more pervasive and persuasive than ever before. It's right there in your pocket.
MM: RESEARCH TELLS US THAT PARTLY AS A RESULT OF TECHNOLOGICAL DISTRACTION, INDIVIDUALS DO NOT HAVE ENOUGH TIME FOR DEEP THOUGHT AT WORK. WHY ARE SOME BUSINESSES STILL PERFORMING WELL AND OTHERS FALLING BEHIND?
NE: When you mix technology into a toxic work culture, bad things happen. If your boss calls you at eight o'clock on a Friday night and says they need you to do something, what's the source of distraction? Is it the telephone he used to call you, or the email account he used to reach out to you? Or is it the crappy boss? What you find is that technology at the hands of an organisation with bad company culture creates terrible results. But technology is not the root cause. We love to blame technology, but technology is the tool. The real culprit is company culture.
MM: SO MANAGING DISTRACTION AT WORK BEGINS WITH CULTURE CHANGE?
NE: That's right. First, we need to realise people can't do their best work when constantly distracted. Knowledge workers have one job – to come up with novel solutions to hard problems. That's how we beat the competition and improve our customers' lives. But we can't do that to our full capability when constantly distracted, and the sad truth is that the average employee is constantly reacting to emails, group chat messages, to meetings, etc. The average knowledge worker only has about 90 minutes for everything that is not emails and meetings. There's very little time for real work and as a result the real work gets done after work. Our families, our health and our sanity pay the price.
MM: ONCE A BUSINESS ACCEPTS FOCUSED WORK ADDS TO PROFITS AND STAFF SATISFACTION, WHAT'S NEXT?
NE: The harder sell is to help folks realise that copying another company's practices doesn't work. I see this all the time. Leaders say, 'We're going to do what this other company did by giving everyone email-free Fridays, or no-meeting Wednesdays'. It doesn't work because you're copying someone else's test answers. The real problem is something else. It might be a company culture where people can't talk about their problems, for example.
MM: WHAT DOES IT LOOK LIKE WHEN A COMPANY GETS IT RIGHT?
NE: There are three attributes of a company that doesn't have a problem with distraction. Number one, the company offers employee psychological safety. That means staff can voice a concern without fear of retribution. Number two is that these companies give employees a forum to discuss their comments, concerns and questions, and senior management acknowledge and respond to those concerns. The third, and most important, attribute is that management must exemplify what it means to be indistractable.
MM: DO YOU OFTEN SEE MANAGEMENT EXEMPLIFYING THE CORRECT BEHAVIOUR?
NE: In almost every meeting I attend, if somebody is using the phone when they shouldn't be, it's the person with the highest salary. This is toxic. Soon, everybody is checking their devices and nobody is present in the meeting. Leaders must start practising being indistractable, showing people how much better life is when they are indistractable. Then they can infect others with what we call 'social antibodies'. Culture flows downhill like water.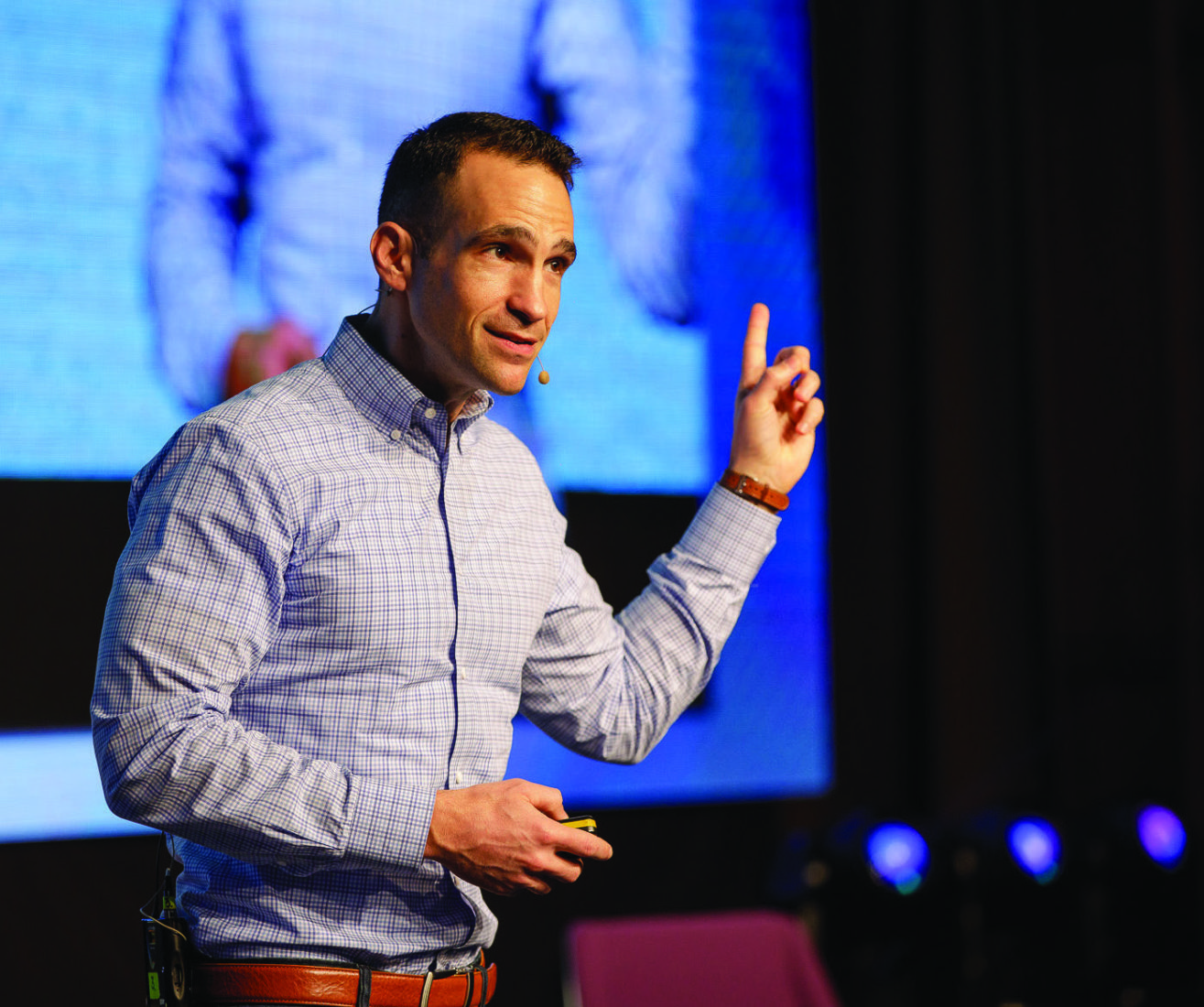 INTERGRATE WORK AND LIFE MEANINGFULLY
Many of the leaders Maximus encounter struggle to integrate work and life in a meaningful way, says Dr Nora Koslowski, Associate Director, Leadership Research at Maximus.
Koslowski's research has revealed that people tend to blame technology for the lack of control they feel over navigating work-life tensions. While technology is part of the problem, Koslowski says, it's not at the root of the cause.
"Saying that we merely respond to technology is dangerous because it absolves us of responsibility," she says. "How you use technology is how it gains its meaning. So, if you're a senior executive then you have the responsibility to role model. The way you use technology impacts other people, who will watch you and model their behaviour on yours."
For leaders, she says, it's important to reflect on the public messages that their own use of technology broadcasts. While the magnitude of many senior roles does mean an increased expectation of availability, leaders at all levels can be equipped to make choices to integrate work and life with clarity and intent-driven action.
"Do you connect, or are you distracted during meetings?" Koslowski asks. "What sort of agency do you practise over technology? Do you choose not to make or take a work call at night? Do you choose not to send emails at the weekend? Do you have your laptop in front of you during meetings? Do you take a call during a one-on-one meeting?"
These questions are at their core about presence and about spending your time wisely, whether at home or work.
All this is important for two reasons. One is because it's a productivity issue. Technological distraction impairs our ability to produce quality work. The deep thought that knowledge work requires is far more difficult if attention span is limited to the minutes between distractions. "The second is that people are personally feeling it," Koslowski says. "We know it's a problem. We know we're constantly distracted both at work and at home. There's a personal cost and a lot of associated guilt."
HOW SLACK MANAGES DISTRACTION
Team collaboration app Slack has been both praised for improving productivity and accused of causing distraction. Nir Eyal visited the company's headquarters to see how it handles distraction.
"If you think technology is the source of the problem, then the people at Slack should be the most distracted people on Earth, right?" Eyal says. "They use their product more than anyone, and yet that's not the case."
At Slack, he says, by 6pm the office is empty. There is little-to-no communication on weekends "because the culture is to respect people's time off and give them time to think."
A sign on the wall of the company headquarters says, in large, bright letters, 'Work hard and go home'. That's the culture, summed up in five words.
PRACTICAL STEPS FOR DISSOLVING DISTRACTION
Nir Eyal offers four top tips to reduce distraction in the workplace. None of these, he stresses, replaces a culture that supports indistractability.
Step 1: Train staff to plan their day, every day. If they don't plan their day, somebody will.
Step 2: Spend 15 minutes taming your tech. Switch off notification settings and engage 'Do Not Disturb' settings on your various devices during certain hours.
Step 3: Agree on a physical sign that indicates somebody is not to be disturbed. It might be a red card that sits on top of a computer monitor, for instance. Ensure these signs are respected.
Step 4: Use a focus friend (an actual colleague who can keep an eye on you and keep you honest), and/or an app that takes away access to distractive software, to ensure you stay on track.
This article was originally published in the 4th edition of M Magazine, an exclusive print magazine aimed at inspiring and driving change through Australia's executives and heads of HR.