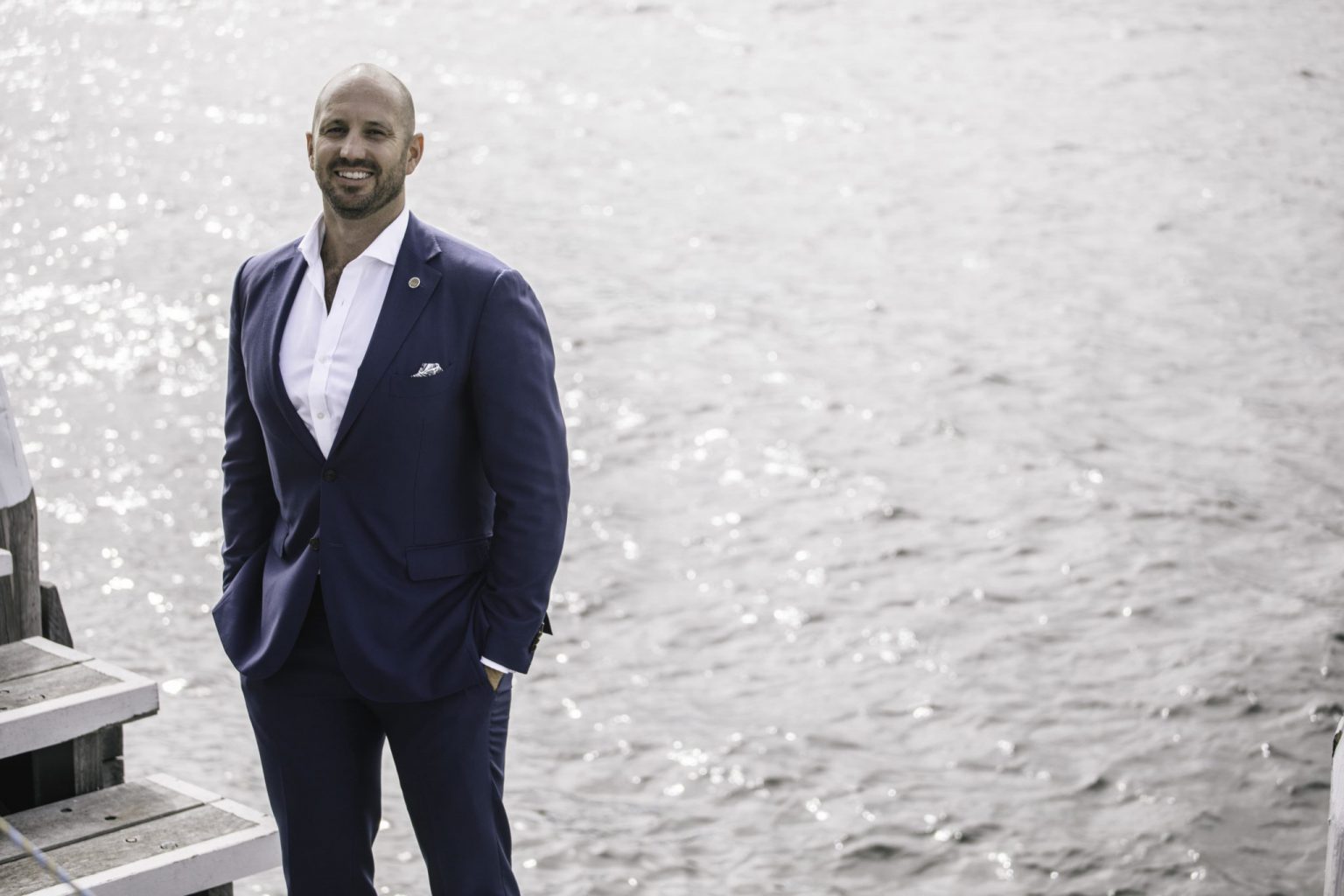 The Focus to Excel
James Chapman joined Maximus a year ago after establishing his second career within consulting and leadership. His experience spans infrastructure, utilities, FMCG (fast-moving consumer goods), retail, sport, financial services and government, underpinned by his many years as an elite sportsman. At almost two metres tall, with a commanding presence, Chapman puts his shoulders into his quest for continuous education and exceptional performance. He is in the final stages of pursuing his Masters of Coaching Psychology at the University of Sydney, adding depth to his core expertise in mindset shifts, behavioural change, culture and the strategic, commercial and humanistic elements of leadership.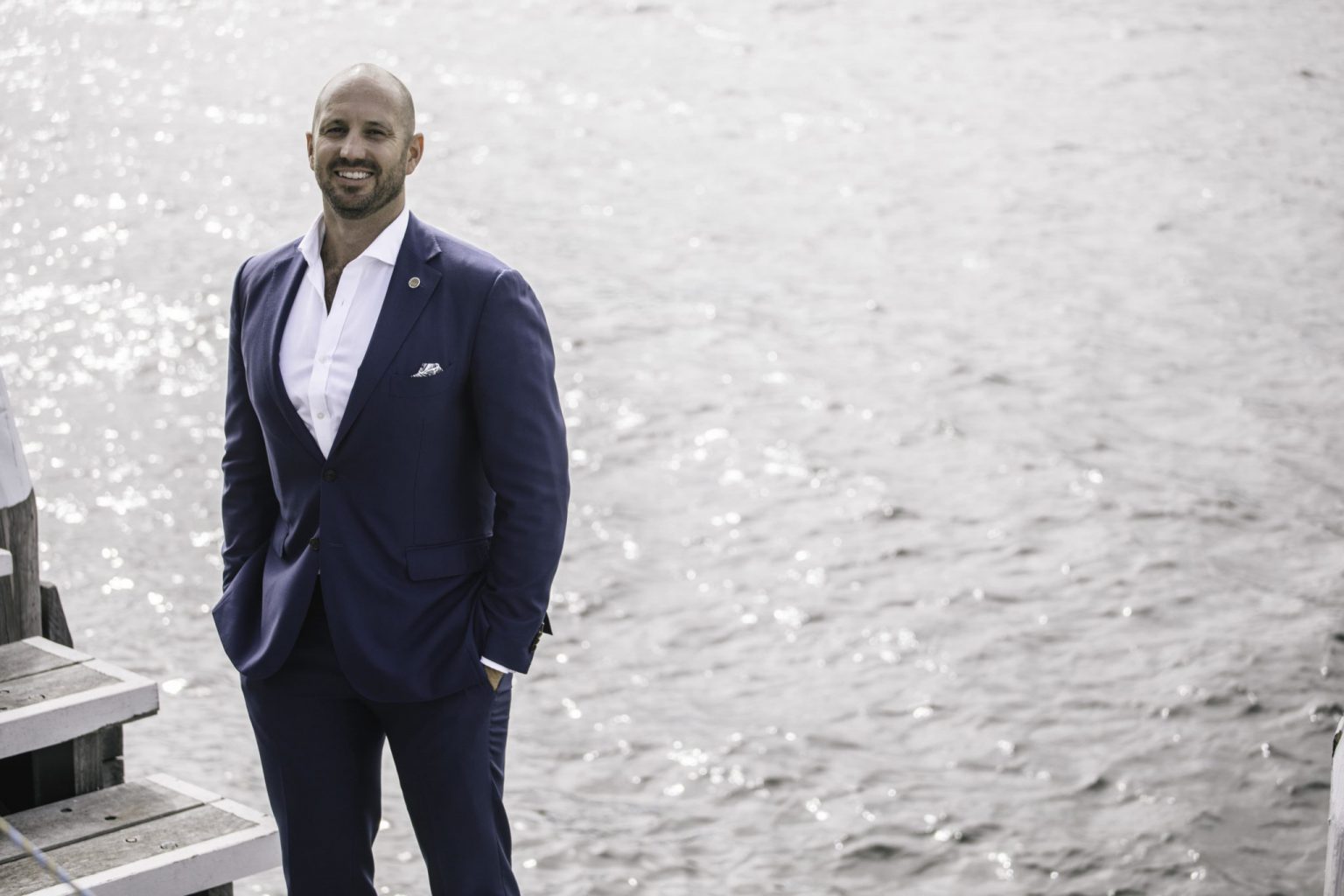 WHY CLARITY IS KING
As a rower, I was expected to do between four to six hours of physical training per day. Think about trying to fit that into an eight-to-10-hour work day, plus six to eight hours of sleep, plus commutes, plus some time to eat, plus time for other interests like your education and family and friends – the maths doesn't add up, does it? You must clarify what's most important and why. Once you do that, your application is elevated beyond the task, becomes purposeful and decisions are much more intentional above the pressures, signals and noise that exist every day. I rarely see this precise focus on clarity and intention.
These days all environments experience the unrelenting challenge of time management. It is absolutely critical for athletes to get the balance right between practice, application to the work and recovery, so you need to be able to prioritise, sometimes quite ruthlessly otherwise you risk losing the capacity to perform at training and in competition at all. The cost of being incapacitated, or dragged away, can be the lack of progress you need to play in the big leagues, at the front of the pack, in an Olympic final, with the best.
As an athlete, you also need to be someone who knows how to learn, take in information, interpret advice, coaching, feedback, not take it personally and find ways to apply it immediately to see if it works for your goals. We often have trouble changing our approach, but value only comes from doing, not just thinking about it. Finding ways to learn and develop quickly, in the flow of training or work, comes from being low on time and resources. If you're going to compete at the highest level, the effectiveness of your time must be maximised.
A QUESTION OF CHOICE
During different periods I had to make some tough choices. I moved to Canberra to train for stretches of time, leaving behind my job at one of the big four banks, my family, friends and my partner in Sydney. At first, I was trying to do all the training, the work commitments, and investing in my personal relationships, and I didn't do any of them well. I had to clarify what I was truly trying to achieve, which came down to making really tough choices and understanding the trade-off. These choices didn't come easily but without them you can lose the right to participate.
My highest priority then was to make the Olympics. Career, family, friends, partners and other pursuits all require attention, but they didn't require it all the time, so being thoughtful with how you intend to prioritise, balance and communicate this with others is critical for them, as well as your own resources. Once I clarified all that, I was able to make clear choices about I how I would spend my time in an unencumbered way.
That clarity releases a lot of burden and creates a lot of purpose in the way you train, choose your meals, attend to recovery – however that looks – and how you spend your downtime after training.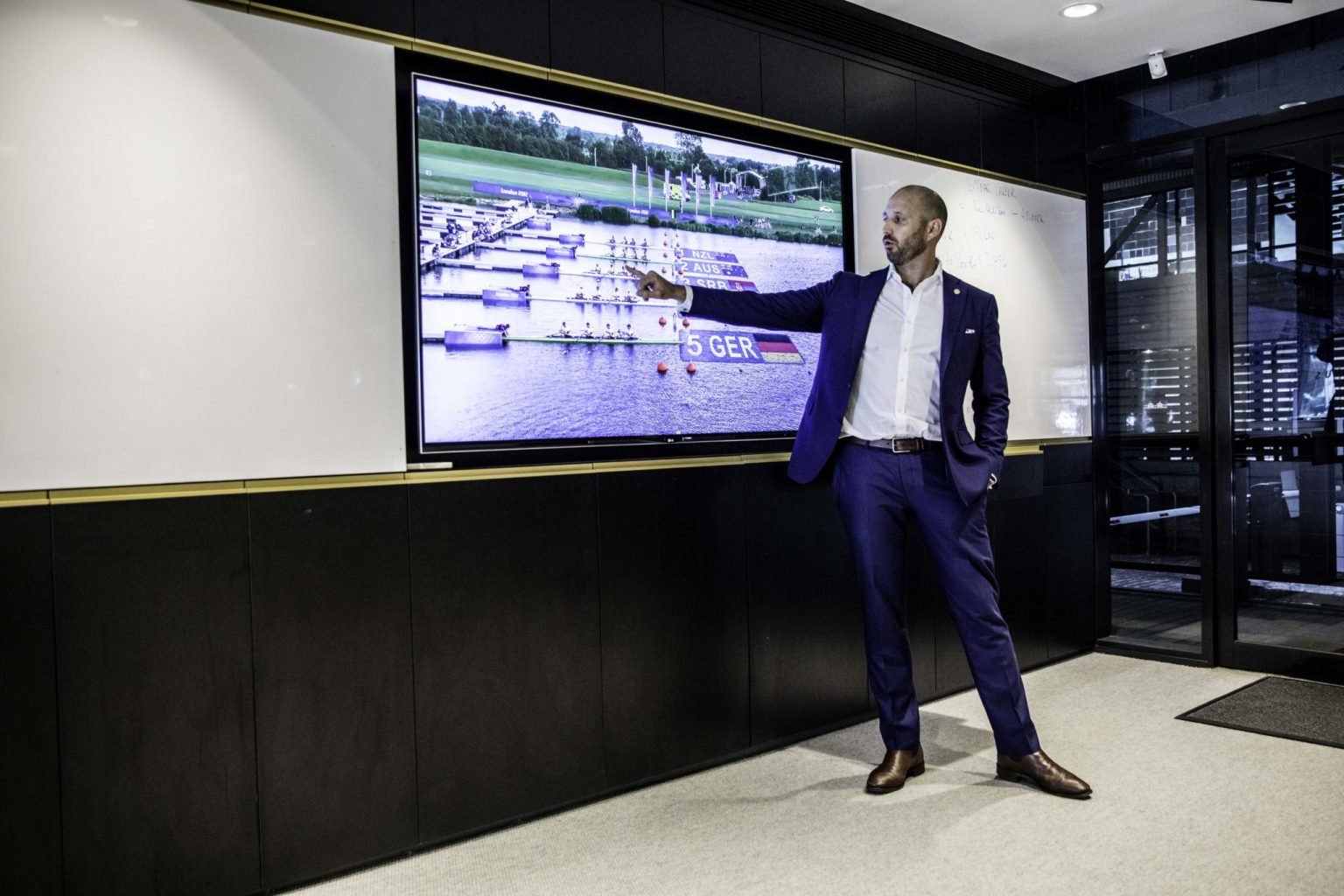 A LONG-TERM PLAN
An athlete's career is relatively short. When you're in it it's immersive. It's critical to think about your whole self as a person to be able to be present and perform, whether that's for training, competition or work. It requires thoughtfulness and planning and looking at the whole 24-hour cycle in the whole seven-day cycle, in the whole monthly cycle, in the year and – for me as a Olympian – the four-year cycle. I knew I could work harder and apply myself to my job in years one and two of the Olympic cycle, but for years three and four we had to ramp up the training and travel, so the effort was more directed to being an athlete instead of a banker. Life occurs over a long duration and you need to be able to evolve your sense of identity and self to fit your current paradigm. I think holistically about everything I want to get done. For all of us, it's thinking about the whole person, and then looking at how you spend your time – across a day, a year, a period towards a goal, or a whole career.
THE MODERN JUGGLE
I'm probably coming across as a highly disciplined, robotic, mechanical-type person, which is far from the truth!
I'm a person with deep integrity, who values humility, likes to feel connected and takes pride in my sense of responsibility and accountability to others. I'm explaining how important decision-making is for success and also communicating the decisions you've made to others.
Work and life are integrated, but there's a huge amount of value in saying deliberately: I give myself permission to work incredibly hard when I'm training, in the workplace or at university, and then once I've set foot in my house, I give myself permission to be present here for this. And when I get to a Sunday, I give myself permission to relax, not set an alarm, have a cafe breakfast with my partner, not do any structured exercise and so on. It's that thoughtfulness and decision-making that support the choices you are making.
When you apply thoughtfulness into those choices, and in line with what you're looking to achieve, then you create the balance you need.
This article was originally published in the 3rd edition of M Magazine, an exclusive print magazine aimed at inspiring and driving change through Australia's executives and heads of HR.