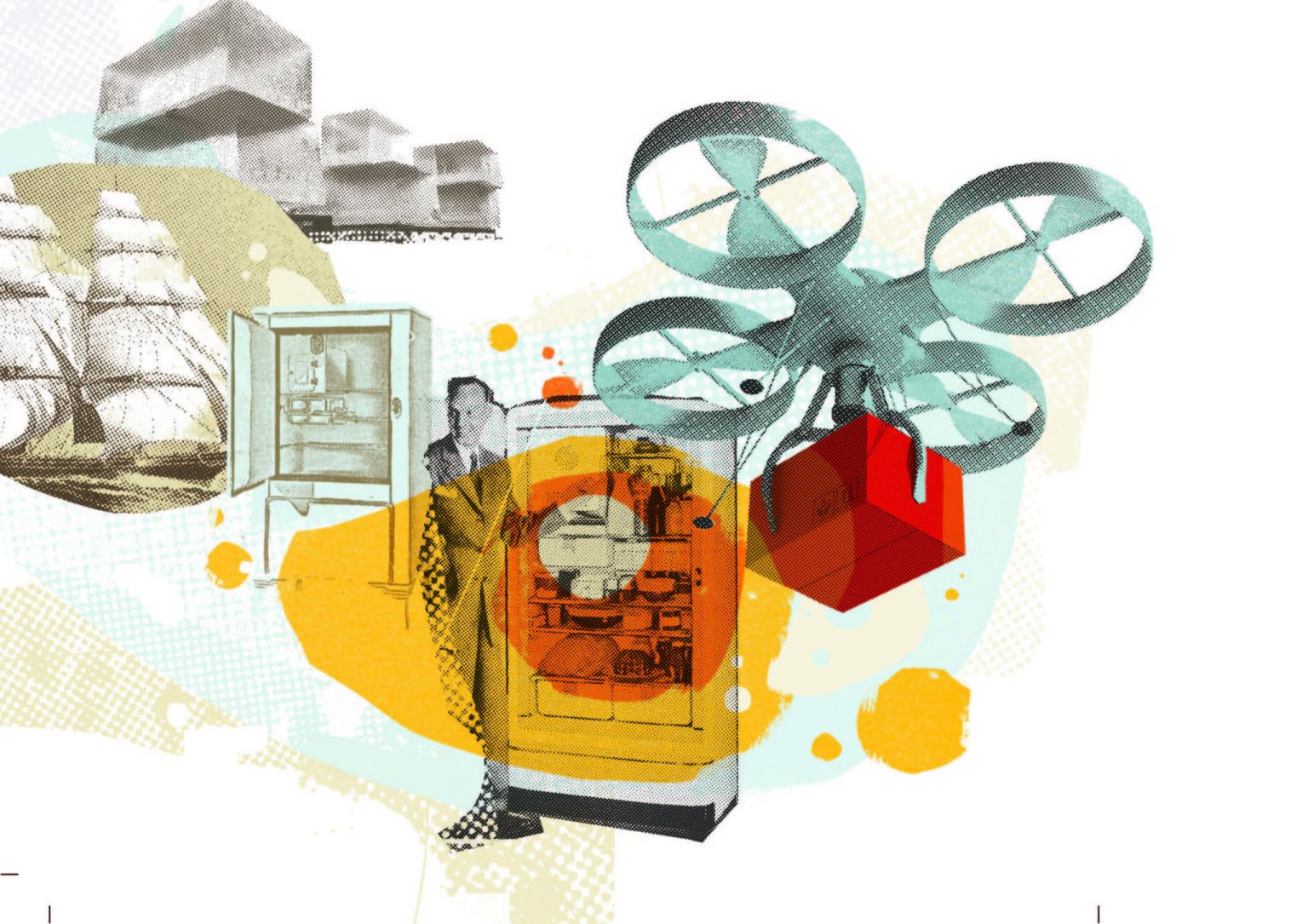 Carpe Futurum
"The future of work" is a catchphrase for the foundations of the world's rapidly evolving digital economy. Types of work – and certain kinds of businesses – are becoming obsolete as automation, robotics, Artificial Intelligence (AI) and machine learning take on tasks previously performed by people. The best version of this world sees productivity and shared wealth rising and jobs getting more interesting, less repetitive and, in many industries, safer. At the other end of the scale, the doomsday scenario is people being displaced from the workforce, along with their jobs, due to a lack of preparedness on their own part and that of their companies, leading to a growth of disenfranchised and impoverished sectors of the population.
Grasped as inevitable immediate opportunities, rather than shunned as avoidable distant threats, future ways of working are exciting and empowering. Action, energy and complete openness to transformational change are essential. "There's an awareness of it all among executives," says Vanessa Gavan, Managing Director and founder of Maximus. However, it must take on more of a burning-platform urgency as Australia moves into a phase of accelerated impact, she adds. "Innovation and disruption are combining to fundamentally impact every corner of our world; we need to prepare our leaders to navigate their organisations and guide their people to thrive in this environment."
Jobs Lost, Jobs Gained: Workforce Transitions in a Time of Automation, a December 2017 McKinsey report, predicts that up to almost a third of the workforce in advanced economies will need to re-learn new skills or find new occupations by the year 2030. "We've done research in a sample of about 46 countries… a mixture of developed economies and developing economies," explained James Manyika of McKinsey Global Institute. "If you're in Japan, you could expect a higher percentage of your workforce to become automated, whereas if you're in India, you could expect a much lower percentage of your workforce to become automated – largely due to the different labour-market dynamics."  The report also predicts hundreds of millions of new jobs coming into the global economy, in fields such as technology, energy transformation, distributed healthcare, and even potential marketisation of previously unpaid domestic work, such as cooking, cleaning and childcare.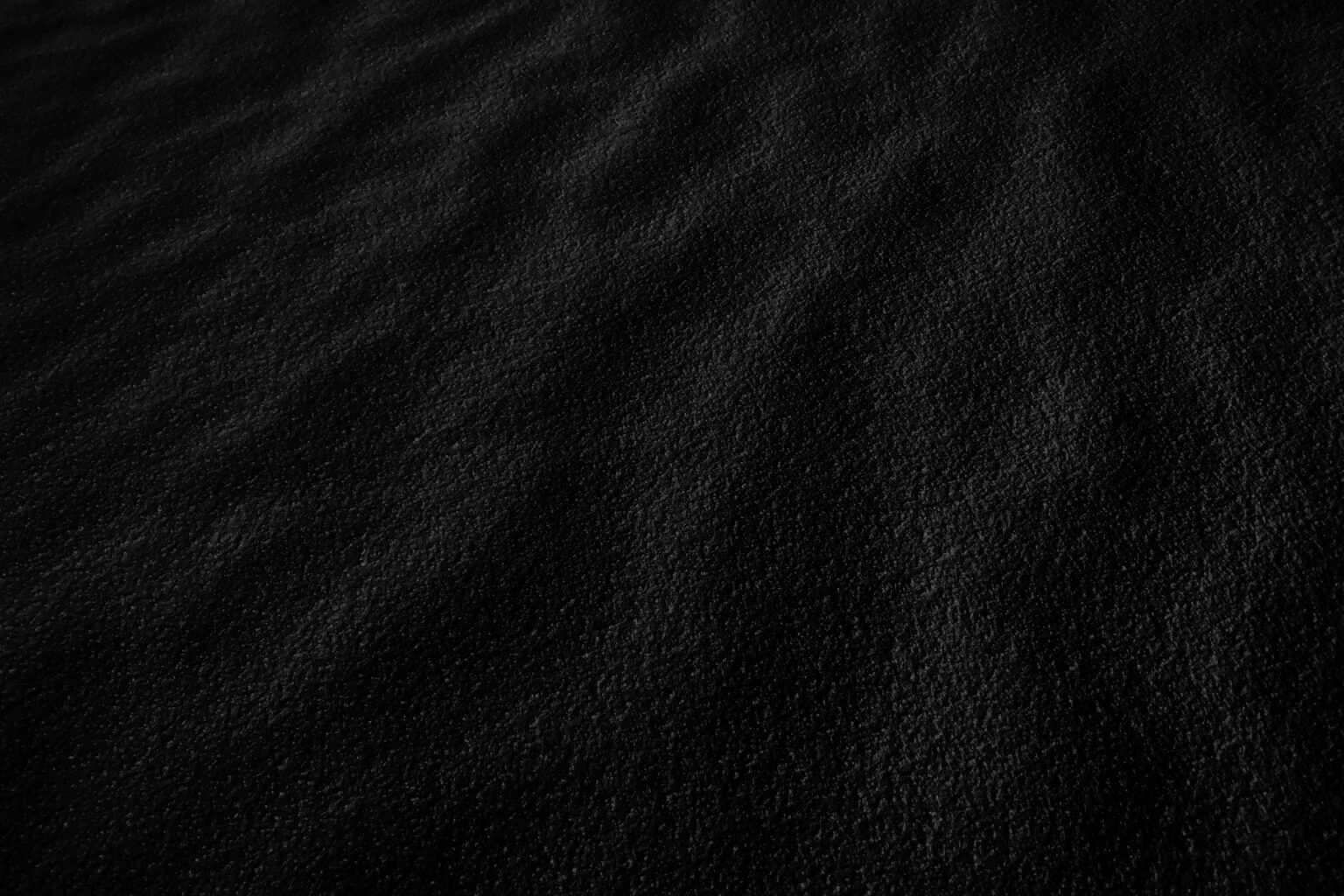 "In the next three years, we will experience the equivalent of 300 years worth of technological development."
David Roberts, Expert in Disruptive and Exponential Technology
The Federal Government's 2017 consultation paper The Digital Economy: Opening up the Conversation forecasts the adoption and use of digital technologies could contribute between $140 billion to $250 billion to Australia's GDP by 2025. Tomorrow's Digitally Enabled Workforce, a comprehensive 2016 report from CSIRO's digital-research network Data61, estimated that 44 per cent of jobs in Australia are potentially at high risk of computerisation and automation and, as with the McKinsey report, that many new jobs will be created by technology.
The Data61 report aimed to provide "a solid base for the development of future-focused strategies to enable people and organisations to take advantage of emerging opportunities", and warned that while "the future holds exciting opportunities for the way we work, consume and interact, [it] also poses some policy challenges… People who work in highly structured environments or who lack high-level interpersonal skills may be particularly vulnerable to their jobs being automated." It predicted that Australia will enter the steeper sections of exponential growth some time beyond 2020. "This isn't a story about jobs disappearing, it's a story about jobs changing," said the report's lead author Dr Stefan Hajkowicz, Senior Principal Scientist, Strategy and Foresight at Data61. Late last year, the Australian Senate established a Select Committee on the Future of Work and Workers to report specifically on the impact of technological and other changes in the local workforce in a bid to stay in front of it.
While innovation and disruption are often uttered in the same breath, they are distinct. As David Roberts, an expert in disruptive and exponential technology from Singularity University, succinctly describes it: "innovation is doing the same things better; disruption is doing new things that make the old things obsolete". The first can – and should – develop within your industry, the latter will likely come from outside it, unless you move to disrupt yourself. Singularity University's purpose is to build networks and communities to find solutions to the Global Grand Challenges (GGCs), inspiring leaders to leverage exponential technologies to positively impact the billions of people on our planet.
That uplifting mission necessarily comes with some cautionary tales. At the recent SingularityU Summit in Sydney, Roberts related the tale of spice, ice and refrigeration. It's worth researching the history to fully understand the magnitude of this period of history and the parallels with modern disruption. Roberts told how in the 1800s the spice-trade shipping companies missed the opportunity to become part of the booming ice trade, transporting giant blocks of ice carved from ponds in the United States to India. That natural-ice trade became disrupted by the advent of ice boxes and refrigeration. That all happened over a period of several decades, but still the captains of the various industries being impacted missed the chance to disrupt themselves and capitalise on the opportunities and instead change was driven from the outside.
Roberts is convinced the next technology to disrupt the refrigeration industry will be drones. "If you put two drone stations in San Francisco, you could reach anywhere in San Francisco in 90 seconds," he told the SingularityU Summit Sydney audience. "And if I can get anything I need in 90 seconds, I'm not going to have my own ice box anymore." It is worth noting that Roberts is chairman of HaloDrop, a global drone-services company, and it might seem far-fetched, but so too did fridges once. Even before squadrons of drones speed through the skies, Roberts points out that Amazon is already disrupting refrigeration. "In parts of New York, San Francisco and Chicago, Amazon has started to deliver food within an hour and there are people in those cities who have unplugged their refrigerators, because if you can get anything cold whenever you wanted it, why do you have to have your own ice warehouse?" Roberts underscores the challenge of contemporary disruption: "in the next three years, we will experience the equivalent of 300 years worth of technological development". Leaders must grapple head-on with that exponential pace of change. The entire structures, requirements, attitudes and operating models of organisations must change swiftly and radically. There's no time to hesitate or be overwhelmed. "There are things leaders need to start doing now," says Gavan. "You've got changing market dynamics, changing technology, evolving customer expectations and evolving employee expectations all happening at the same time!"
So where should leaders start taking action to turn the future of work into a surging and bountiful ride, rather than being on the wrong end of a ramraid?
1. Build a sense of purpose internally
Distinctly human skills such as empathy, creativity and nuanced communication will become even more highly sought and employable traits. Inside organisations, emotional intelligence capabilities are becoming ever more valuable, partly because incoming generations are expecting more from their jobs for themselves and for society.
"There's a shift in the psychological relationship that people have with their companies," says Gavan. "Before, it was around 'my contract for the job that I'm doing and my career options'. Now it's, 'am I working for an organisation that aligns with my sense of purpose, the contribution I want to make – do we have values alignment?' It's an important shift that relates to people's concept of meaning and contribution in life."
Gavan also warns lip service won't cut it, especially with younger employees: "They want evidence of purpose and they're applying a healthy pressure to get it." Corporate social responsibility (CSR) is no longer a box to tick, it must flow through your organisation, authentically and with clear outcomes.
Building purpose has manifold benefits. For one, it plays into another future-of-work shift to flexible and agile working. "Organisations have to connect on a purpose level in order to build the kind of trust they need to allow for a more flexible, agile workplace," says Gavan. "I see too many flexible workplaces that lack the ambition, focus and accountability that must come with it. Having purpose, flexibility and ownership all working in alignment delivers true high performance for an organisation."
2. Principles over process 
Even the most traditional organisations, such as banks, are moving to nimble and agile ways of working, as Mark Sowden, Associate Director at Maximus, has discovered. "ANZ is taking a progressive stance, moving to an agile workplace and also using 'agile' as a mindset, not in the pure technology-based intent, but thinking about multi-disciplinary teams, how to bring them together and get them working in more of a sprint kind of format," Sowden says. When Maile Carnegie made the surprising move to jump from her role as Managing Director of Google in Australia to become the group executive leading ANZ Digital Banking she explained that "the team was really committed to change" and that the "energy to move the bank forward" excited her.
"The future will be radically different," ANZ's CEO Shayne Elliott told The Deal in March this year, "and to survive and win we must sense that change, analyse it and adapt fast. This is a big driver behind our decision to restructure how we work…to respond much more quickly to customer needs, create higher staff engagement and make further improvements in efficiency. I'm always conscious of the observation that while banking is essential to modern economies, individual banks are not." Elliott's perspective here is applicable to any enterprise.
Maximus Director Brent Duffy points to clients such as CommBank's Innovation Lab and Optus's Future Makers as initiatives to get a start-up culture physically embedded in their organisations. "It becomes a bit more like osmosis," says Duffy.  "Start-up entrepreneurs look at their organisations as a system. Who do I need to influence? How do I bring my capabilities to deliver this project? Who are the best minds in the room? They work from a set of tightly held principles as opposed to a structural, process lens." With outside entrepreneurs working in connection with organisations, they learn seamlessly. "Leaders can go over and have a coffee or lunch with them, or observe new ways in action," says Duffy, "they're learning informally from exposure to entrepreneurial, fast-paced, agile start-ups."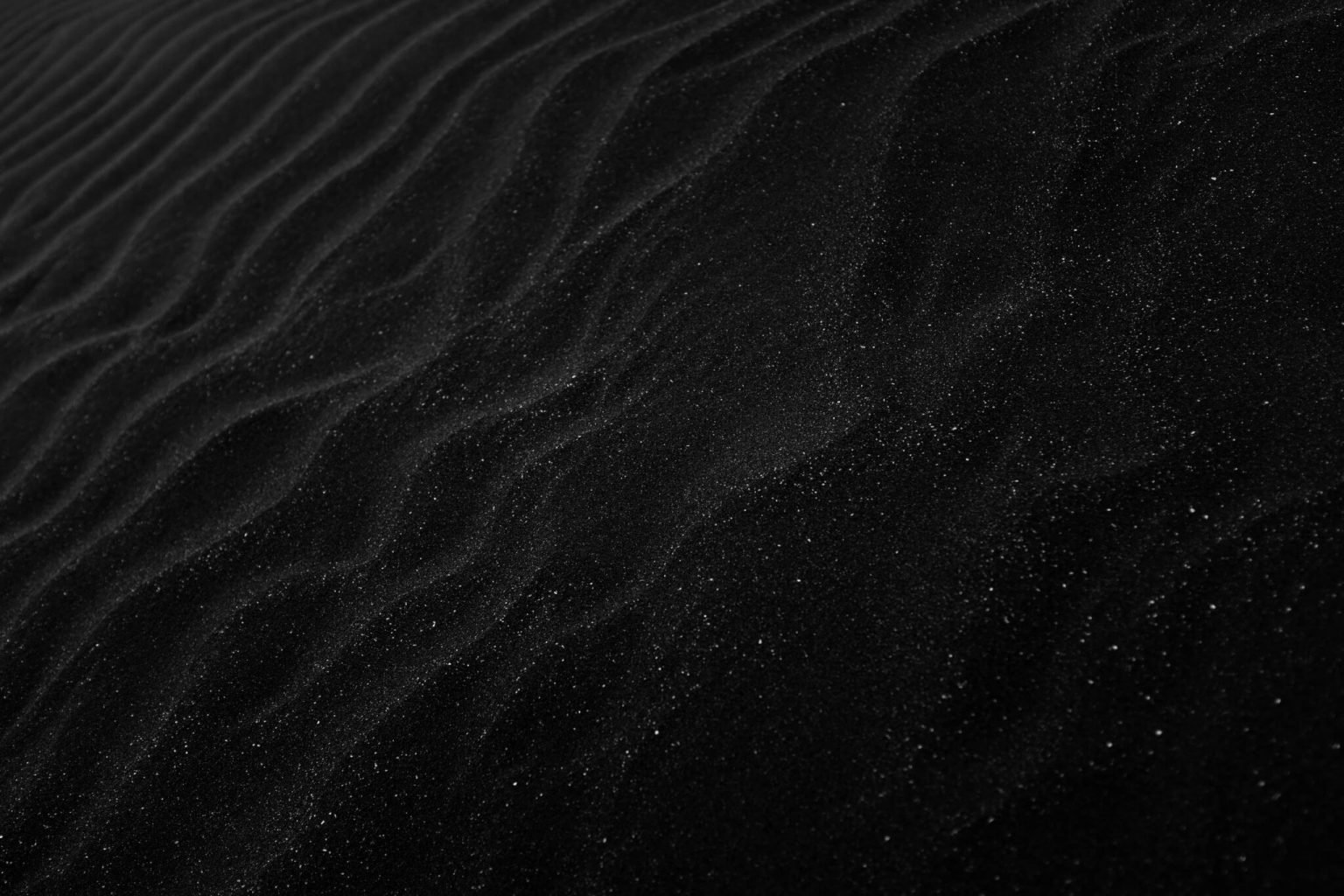 "It's absolutely imperative for leaders to step out of their organisation, outside the traditional view of customer, and to find different learnings and perspectives."
Brent Duffy, Director Maximus
3. Invest in technology 
Transforming organisations must have the capability and capacity to encourage and support future ways of working. "Commonwealth Bank envisage in a couple of years they'll have three key CBD locations, and their tens of thousands of employees will be able to work from home or from one of those hubs, in a complete activity-based work model," says Duffy. "People will go where they need to go to do the work. For those times they don't need to be in a certain place, they'll work from home and the technology will be there to support them."
That last point is key. "We see organisations that haven't invested in technology who are struggling, but the ones who have incrementally invested do it so much easier," says Duffy. "It's simple things like walking into a meeting room and your laptop automatically connecting to the screen on the wall, without having to run cables or connect via Bluetooth." Skimping on the kit that makes it easier for your employees to work seamlessly from anywhere is the epitome of false economy.
On a related front, automation technology can – and should – be a tool to augment human jobs and improve customer service. For example, Amazon has a robot workforce of 45,000 robots across its fulfillment centres, with a 50 per cent uptick in android deployment since 2015. But in the same period, the company has hired 54 per cent more human employees in its warehouses, too. Its employee headcount has grown between 30 and 50 per cent since 2012, and today humans and robots work shoulder-to-hinge to achieve ever-faster delivery times. Customer delight rather than cost reduction is the aim and Amazon's snowballing growth speaks to the brilliance of that model.
4. Creating the right ecosystem 
"It's the leader's responsibility to create an adaptive organisation and think about their broader employee ecosystem," says Gavan. "It should go well beyond permanent employees: it's opening up for people to lead from anywhere, different types of contributors, whether that be permanent employees or gig-economy contributors. Boundaries coming down to open up networks is the way of the future."
We've touched on how a sense of purpose sets up a strong psychological relationship, which builds trust both ways, and also on the technology to support flexible working. However, as more people work remotely, it's equally vital to create systems to support bonding and collaboration, without the old office ways of informal chats in the kitchen and Friday-night drinks.
Twenty-somethings, Duffy notes, are comfortable building strong relationships online. He also makes the point, "and there is technology to support virtual watercooler moments". In 2016, Facebook released Workplace, a platform for corporates. "It's an exact replica of Facebook, and it feels natural because people are used to Facebook outside of work; you have a Workplace profile to chat or connect or collaborate," he says. WhatsApp, Skype, Slack and Google Hangouts are among the tools enabling easy text, voice and video chats to bridge the gap of working physically apart. Indeed, many teams use them to collaborate across the same office.
All the same, Gavan stresses that leaders need to understand when face-time just can't be substituted. "If you want to go fast and be nimble you have to have strategic clarity, alignment and authentic collaboration – and those things require some face time, you can't get away from it. You've got to have robust discussion and debate in person," she says.
For example, workers in the remote operations centres that BHP now uses to oversee the control of many of its mine sites have a compulsory week on site during their onboarding and go out every six months for another week with the mine workers to build and solidify human connections.
Gavan argues that even the best video-conference technology can't do that, at least without some serious tweaking of the common model. "It's fairly unengaging! You have people contributing to a virtual team, yet the means of interaction is a long-winded teleconference," she laments. "It requires a real consciousness from the teams involved to include and engage people and build connection. How we design these experiences in the future is crucial." With this in mind, Gavan appreciates that how organisations arrange flexible, virtual and remote working climates has to be on a case-by-case basis. "There are the right environments to do that, and environments that are not so conducive to do that."
5. Show your customer more love than ever before 
The empowered customer is a well-known product of the digital revolution. Never have customers had more information, choice and control. In today's data-driven ecosystem, they are often both customer and supplier, and businesses disappoint them at their peril. Everything is about service and, as with technology, their expectations are exploding exponentially, too.
As Westpac CEO Brian Hartzer told The Deal in March this year, it's upended the banking model. "By recognising that we're a service not a product business, the combination of new technology and a great culture gives us the ability to deliver much more seamless, value-adding and empathetic service," he said, citing such offerings as wearable credit and debit cards as "the opportunity to do more for our customers" and grow revenue at the same time.
Human-centred design is an ideal perspective from which to solve rising customer expectations, says Gavan, "and really get inside their life, understand and empathise with the way they think and behave, in order to create more impact for them." With AI, machine learning and other data capabilities now on hand, there are no excuses not to deliver superb customer service.
As Gavan says, we are "in the experience economy, where the quality of the customer experience plays a pivotal role in whether a business will succeed or fail." And furthermore, "happy staff make for happy customers." Leaders need to have a strategy to ensure both. Building purpose into the organisation is key to that. "Share earnings for companies with highly engaged employees are nearly 150 per cent higher than for other companies," adds Gavan. And using technology to create engaging, differentiated and finely targeted customer experience leads "to higher brand loyalty, more sales and bigger profits," she notes.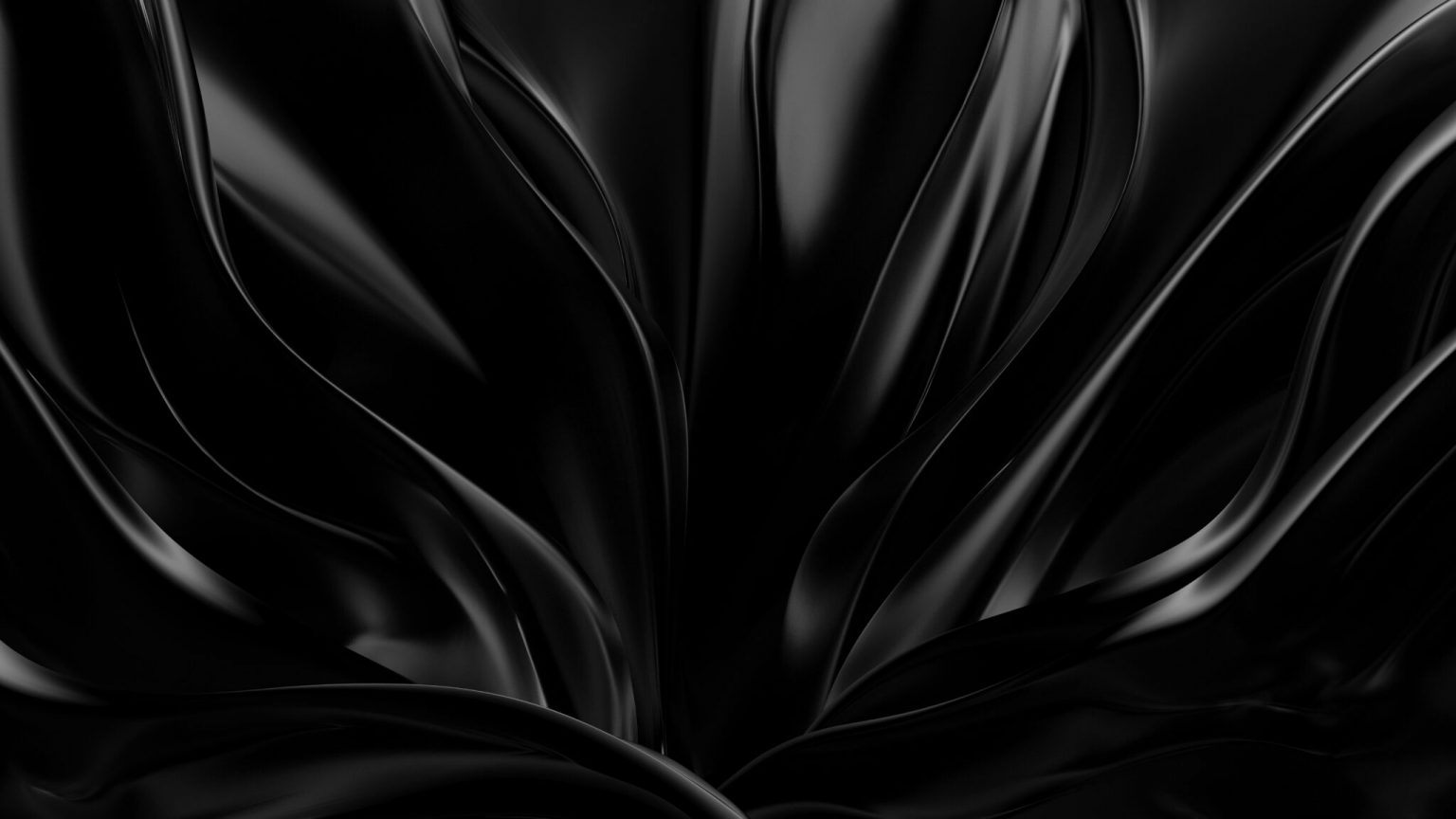 "89% of fortune 500 companies from 1955 are no longer on the list; in the next 10 years, 40% of the S&P 500 will disappear from the list."
David Roberts, Expert in Disruptive and Exponential Technology
6. Look up, out and partner right 
Perhaps because of a tradition of jealously guarding their company's intellectual property (IP), few leaders of big organisations are naturally adept at seeking out different perspectives on opportunities and problems – it's something they have to learn. "Smaller companies and start-ups do it better because they have to partner to survive, and there are no barriers to them doing that," says Gavan. "Often in big enterprise, the default is to build more capability in-house, and that's what we have got to think differently about."
Gavan says partnering and collaboration across organisations has always been a smart approach, but that today it's not optional. It is another massive mindset shift for leaders. "It's vital to have a long-term perspective on the way you view and interact with partners, suppliers, competitors, institutions and customers," she says. "Building that network of connections is a 10- to 20-year exercise, and even after that it should be continuous. I see it as incremental deposits into a knowledge bank, which you need to codify, understand and keep up-to-date, rather than getting to a point in your career where you have to urgently go out to market and get across who's who in a particular area because of a problem or new opportunity."
As leaders navigate this future-seizing transformation, they must look beyond their own organisations for ideas. "You have to look up and out and ask: who's best at this particular process or operation, how are they doing it, who do they partner with, how do I learn from this? Who is doing things differently and what could I learn from working with them? You really have to work to open up," Gavan advises.
For big companies, this is perhaps the most challenging necessity of all, acknowledges Duffy. "Take banks and telcos – they're huge, complex political organisations and could easily spend all of their time dealing internally or even just dealing with their customers," he says. "Yet it's absolutely imperative for leaders to step outside of their organisation, and outside the traditional view of their customers, and to find different learnings and perspectives."
Duffy says leaders must figure out "how to develop outside-in thinking, lift their heads and be immersed in other industries, other markets and other learnings, and be curious about what's going on outside of their own organisation."
Which leads back to Roberts' parable of spice, ice and refrigeration. Thinking deeply beyond the interesting developments in front of them could have spurred any of the leaders of those industries to disrupt their own, rather than being pushed into obsolescence. Will we see refrigeration manufacturers developing drones with chiller units? "People always say 'change is normal', but today it's actually exponential change is normal," says Duffy. "Leaders need to be enormously resilient so they can thrive in this hugely changing environment. We see leaders battening down the hatches and going into survival mode, but they need to open up those hatches to work out how to thrive in these exponential times."
This article was originally published in the 1st edition of M Magazine, an exclusive print magazine aimed at inspiring and driving change through Australia's executives and heads of HR.
A huge amount of effort and thinking goes into every article we publish and we'd like to say thank you to Jane Nicholls for contributing to this article.