"It's important not to sugarcoat this: Australian innovation is not where it should be. Countries and environments where innovation is actively fostered – such as Israel and Silicon Valley – have a clear vision of the need for innovation and a system that provides the right conditions for it to happen. Australia has a way to go on both fronts.
The Global Innovation Index has been published annually since 2007. This year Australia moved up three spots on the ladder – which is arrived at by studying 80 indicators of innovation – to 20th out of 126 countries.
On the surface, Australia looks like a country well equipped with innovative indicators – a highly educated population and excellent infrastructure – we are known for having people with brilliant ideas: numerous world-famous inventions originated here, including WiFi, the ultrasound scanner, polymer banknotes, the winged keel, the multi-channel cochlear implant and the black box.
Our weakness, however, has been in commercialising them locally. Part of our challenge as a nation has been access to investment capital, which is getting a little stronger, but it's still much more difficult than in a lot of those countries that outrank us on the innovation index.
To create an innovation-friendly environment, we need to make partnerships easy, and strengthen collaborations between universities, research institutes, incubators, industry and government. Everyone has to look at their traditional operating models, which are no longer fit-for-purpose. Organisations have to open up and look outside of their walls to create ecosystems of innovation. We need to bring in a whole new set of co-operative principles.
However, while as a nation we are lagging, there are leaders and innovators paving the way. Here, we throw the spotlight on some inspiring examples where creative collaboration and a strong global view are working towards advancing innovation Australia-wide." (Vanessa Gavan, Founder and Managing Director of Maximus)
DRESDEN
EYES ON THE PRIZE
Bruce Jeffreys has a bent for coming up with innovative solutions to common problems. In 2003, he co-founded GoGet car-share service in Sydney because he didn't want to own a car; he just wanted to drive one. For his next act, he leapt into prescription eyewear. He knew nothing about it, other than he was fed up with paying so much for his glasses: "I just couldn't understand why they had to be so expensive. It's not like they're a new invention!"
More than 2.5 billion people worldwide live with poor vision because they can't afford the glasses they need, and the global economy loses an estimated $272 billion in productivity annually due to uncorrected poor vision, which is entirely preventable. By the time Jeffreys and co-founder Jason McDermott opened the first Dresden store in Newtown in 2015, the vision was clear: affordable, locally made modular frames made from recyclable materials and high-quality Zeiss lenses.
"I also want to turn around the narrative of Australia as a commodities exporter," says Jeffreys. "Australia has a long history of innovative manufacturing, and we want to reclaim that."
In Western Sydney, Astor Industries was facing the end of car manufacturing in Australia, making them very open to working with Dresden to figure out how to create lightweight, modular frames via a novel zero-waste process. "They let us try all sorts of crazy things in their injection moulding machines," says Jeffreys. That included ground-up plastic beer-keg lids, milk-bottle tops, keyboards and nylon 'ghost nets' (the scourge of marine life by fishing trawlers). "A factory with newer machinery wouldn't have let us do that, but they let us experiment… they knew that they had to diversify their manufacturing base, so it was a win-win."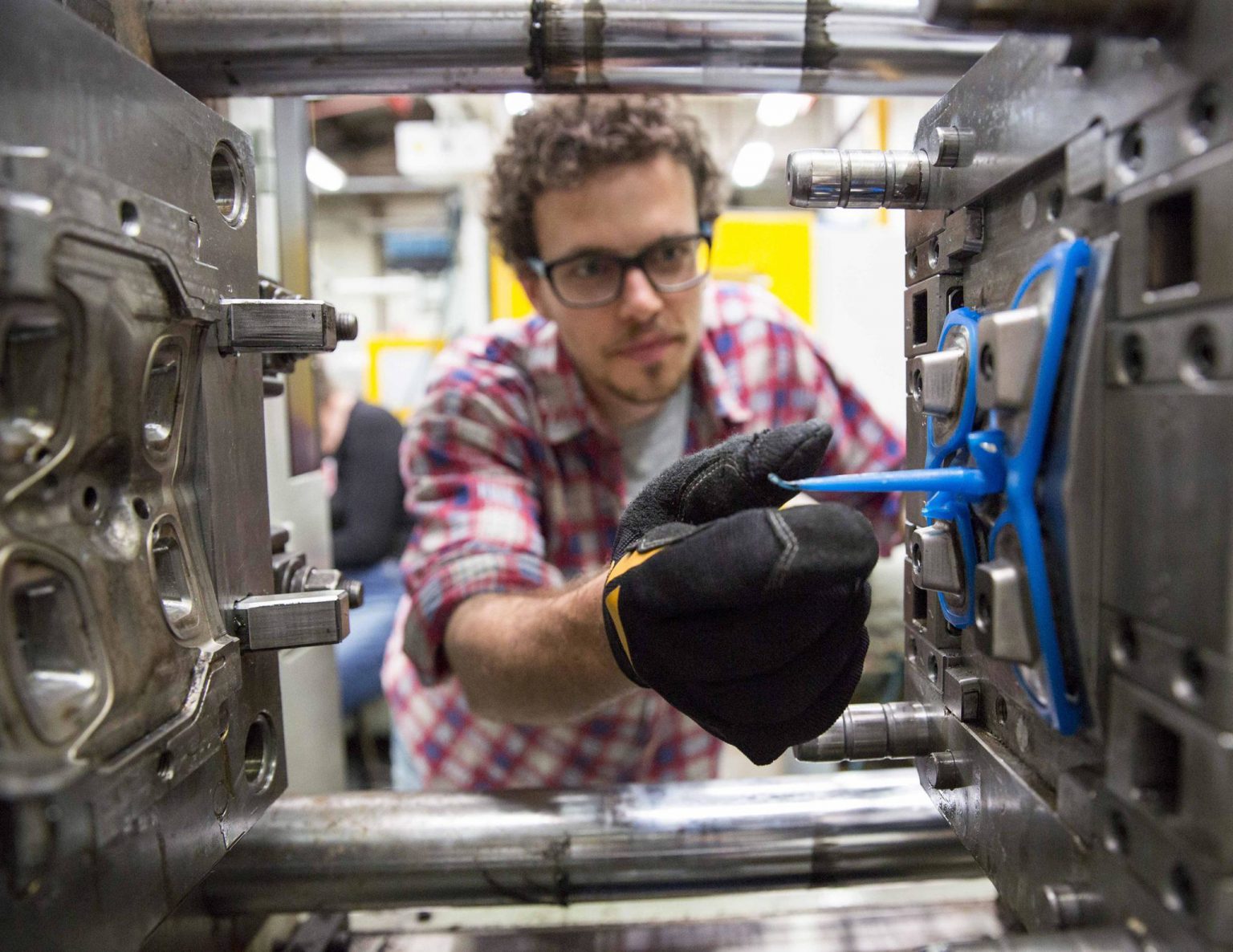 Dresden now has multiple Australian stores, and has taken their glasses product global with locations in Canada and New Zealand. Bricks and mortar expansion will continue, and they're also planning to build on the mobile optometry pilot they did in Tamworth in June this year in partnership with private health fund HCF, which awarded Dresden a spot in its Catalyst health tech accelerator.
They want to take their affordable specs far and wide (needless to say, they're also focusing on their online store) and South African tech investment bank Investec has injected $4 million of capital from its Emerging Companies fund to help Dresden's global growth, most likely to the African continent. Dresden also received a $2.7 million Cooperative Research Centres Projects (CRC-P) grant from the Department of Innovation, Industry and Science, which they're using to develop an 'Intelligent Mixed-Waste Remanufacturing System' to take all manner of waste plastics and mould them at quality and scale. "We want to invent a system that will work for plastic products in other industries, hopefully resulting in more plastic recycling," explains Jeffreys."
I want to make it clear that we are a for-profit business, not a charity – we're making money," says Jeffreys. "Glasses have been around for a long time, they should be affordable, and that's the whole reason we got into this business, providing products and services for vision."
"Dresden has social and environmental purpose at our core, but this is a business, and we have to be able to scale it. The only way we're going to solve this problem is to do it commercially."

Bruce Jeffreys, Co-Founder, Dresden
AUSTRALIAN E-HEALTH RESEARCH CENTRE
GLOBALLY CONNECTED HEALTHCARE
Since 2003, the Australian e-Health Research Centre (AEHRC) has been working to develop digital technologies to improve patient safety, the quality of the delivery of health services and the overall efficiency of our healthcare system. "We're still at the beginning of digital health," says Dr David Hansen, CEO of AEHRC, which is a joint venture between the CSIRO and the Queensland state government. "There are some really exciting things happening in Australia and worldwide in our industry, though of course digital isn't new to health: we've always embraced new technologies back to ultrasound."
The AEHRC has about 90 scientists and engineers, and 30 students working on numerous digital health initiatives. "Our research goes from bioinformatics right through to community health services," says Hansen.
Dr Denis Bauer, team leader for transformational bioinformatics at AEHRC, is analysing massive numbers of genome sequences via serverless cloud computing architectures, which are big business for Google, AWS and Alibaba. "Denis is getting international recognition for what she's doing to run machine-learning algorithms really, really quickly over whole genome sequences," says Hansen. The potential for healthcare is in personalised medicine, enabling clinicians to compare diagnoses and treatment efficacies in patients around the world and apply it to the individual in front of them. "We can do a whole heap of calculations comparing your genome to other people's genomes really fast, and give you a diagnosis and get you the best treatment much faster," says Hansen."
Australia's always had a gap with our venture-capital funding – we have great research but it tends to be commercialised in America or Europe," says Hansen, though he can see some positive signals.
"There are initiatives such as CSIRO's Main Sequence Ventures and some of the other venture capital funds that will help get our inventions commercialised," he says. "That will attract further investment into Australia as a digital-health hub. Telstra Health and other Australian companies are getting into digital health, and Siemens and GE are pretty active here around the imaging and clinical trials. Australia can become a home for digital-health clinical trials – we have the right infrastructure to do it."
"Australia has some advantages in the area of personalised health. Queensland, for example, has a single electronic medical record for the whole state, so for a population of four million we have got really high-quality electronic data on hospital visits and treatment. Marry that data with Australia genomics initiatives and you see how we can use it find the best, brand-new treatments. Increasing the quality of data capture will supercharge the quality of health services, research and the innovation sector too."

Dr David Hansen, CEO, AEHRC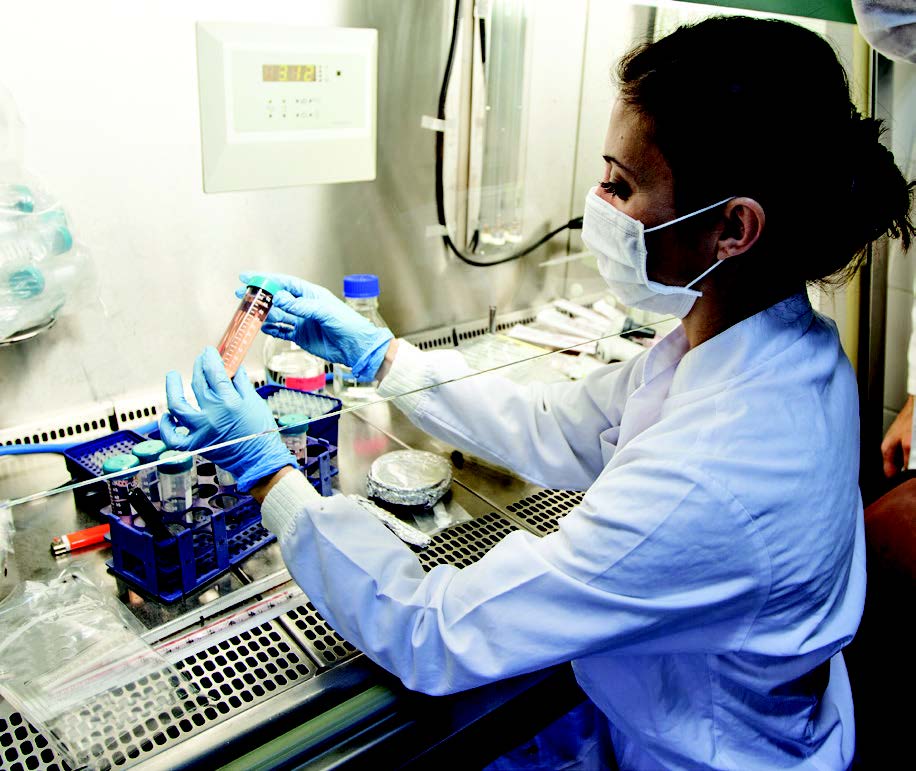 GM HOLDEN
RISING FROM THE ASHES
When the announcement came at the end of 2013 that GM Holden would stop making cars in Australia, that seemed to be the end of the line for the automobile engineers at the company, which made the first all-Australian car in 1948. "We were one of the few countries in the world where we could create a car starting from a blank sheet of paper – advanced vehicle development [AVD] has always been a part of what Holden did," says Brett Vivian, Executive Director of Engineering at GM Holden. In October last year, the final Holden rolled off the production line in South Australia. It was number 7,876,675 of the cars built by the company in Australia and seemed to herald the end."
We supported our manufacturing plant for four years after the announcement, but we were winding down our capacity and our capability," says Vivian. "We retained our design group – they continue to do global work for GM, designing cars to be sold in China, North America or anywhere in the world." Vivian kept a small advanced vehicle development group of engineers as well, to support the design studio. "Engineering and design have to work together collaboratively to make sure that the design concepts can be put into production," he explains.
Then in August 2018 came the announcement that GM Holden would make Australia a critical hub for its global advanced vehicle development (AVD). The focus: autonomous vehicles and electric vehicles, ramping up the Australian design and engineering team to more than 500, recruiting at least 150 more engineers, all with a projected local annual research and development spend of $120 million. "GM is determined to be the first company to bring safe autonomous vehicles to the market, not within years, but in quarters," said GM's Executive Vice President of their Global Product Group, Mark Reuss."
Because of the legacy of manufacturing in Australia, we have the right skill set to recruit and build that capacity back up again," says Vivian. GM Holden's decision came in the nick of time for his team. "There's enough talent out there and enough opportunities for them to get the right work experience and develop the right skills to keep a project like this running," he says. "We're building up again, which is a wonderful thing."
The AVD engineering group will be on the famous Fishermans Bend industrial site, 485 hectares in the heart of Melbourne. GM Holden sold it to the Victorian government, which is turning it into a design, engineering and technology precinct. "Rather than a shopping mall, they want to create a mini Silicon Valley and keep clients like GM Holden here," says Vivian. Boeing, the Federal government's Defence Science and Technology (DST) group are there and the University of Melbourne is moving in with a new design and engineering school in 2020. "It's brilliant," says Vivian, who can't wait for the students to arrive. "The university is another potential partner for R&D… and we're looking for opportunities that can create all sorts of possibilities. There's the potential for shared facilities, materials labs, even canteens!"
It's exciting for Vivian and his team, but he sees the national benefit too. "GM Holden is leading the way in vehicle electrification and autonomy," he says. "Our engineers now have the opportunity to work on that technology here in Australia… we simply don't have the scale to invest and develop those technologies all on our own. That is fantastic for Australia."
"We have an opportunity to create the next generation of Australian automotive engineers. I've got a fantastic team of highly experienced young people. As we bring in younger minds and ideas, it will make our team even stronger and build our diversity of thought, which is so important for innovation."

Brett Vivian, Executive Director of Engineering at GM Holden.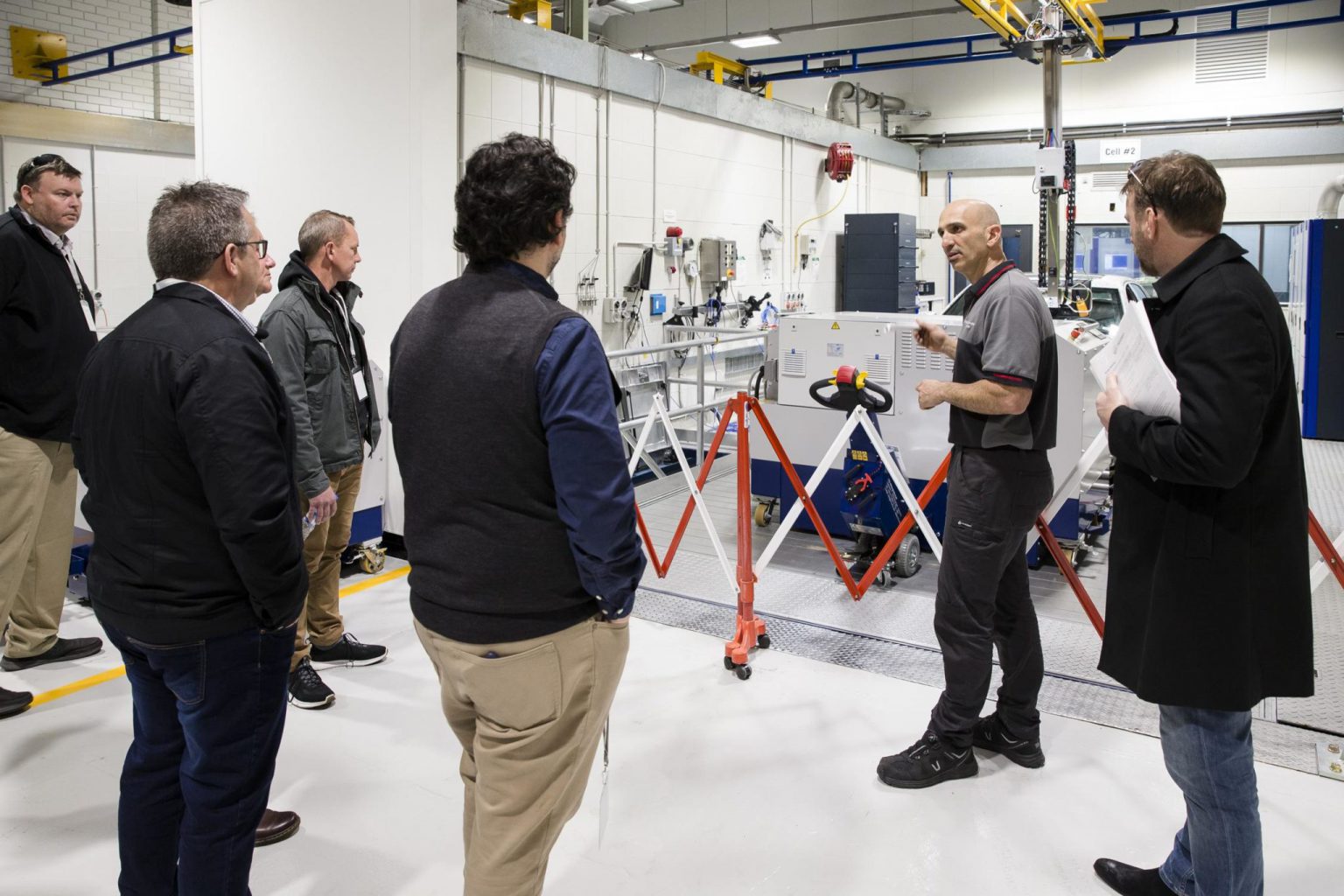 WESTERN AUSTRALIAN GOVERNMENT
LATCHING ONTO AN INNOVATION SUPERCONDUCTOR
The lightest metal known to humankind was isolated as an element in the early 1800s but over the decades hasn't been highly valued by miners. The modern-day need for thin, light and long-lasting batteries led lithium to find its calling and it's also behind the Western Australian government's push to create an entire ecosystem around the resource. That's a departure for Australia, which has created previous mining booms from digging out resources and shipping them off for processing.
This time, both miners and the government want to capitalise on their competitive advantages as demand for lithium-ion batteries soars worldwide. Professor Peter Newman, who was recently awarded WA Scientist of the Year, explains, "Western Australia has all of the raw materials used to make lithium-ion batteries, and that puts us in a unique position – we can create Lithium Valley here."
WA Premier Mark McGowan established an industry taskforce to develop a lithium and energy material strategy, support local development and produce a prospectus to attract international investors to help create the lithium ecosystem. Taskforce chair Bill Johnston, Minister for Mines and Petroleum, Commerce and Industrial Relations, lists the attractions: WA's "highly skilled workforce; a high level of research and development agencies; and a long history of dealing with extractive industries". Australia's strong labour laws are another advantage for end users such as high-end car and technology manufacturers.
The aspiration is to create a sustainable, value-adding industry from raw resources. Step one is already happening as lithium mines are in operation and processing plants are well advanced in construction, creating jobs for workers with the chemical expertise needed for processing. The dream is to add on the cathode and anode plants and the holy grail is manufacturing lithium-ion batteries for the world.
"We're not displacing existing players, we're taking advantage of the massive expansion in a new industry. People know Western Australia as a quarry story, but actually we're a technology story, and we want to take that technology and apply it to a new part of the value chain."

Minister, Bill Johnston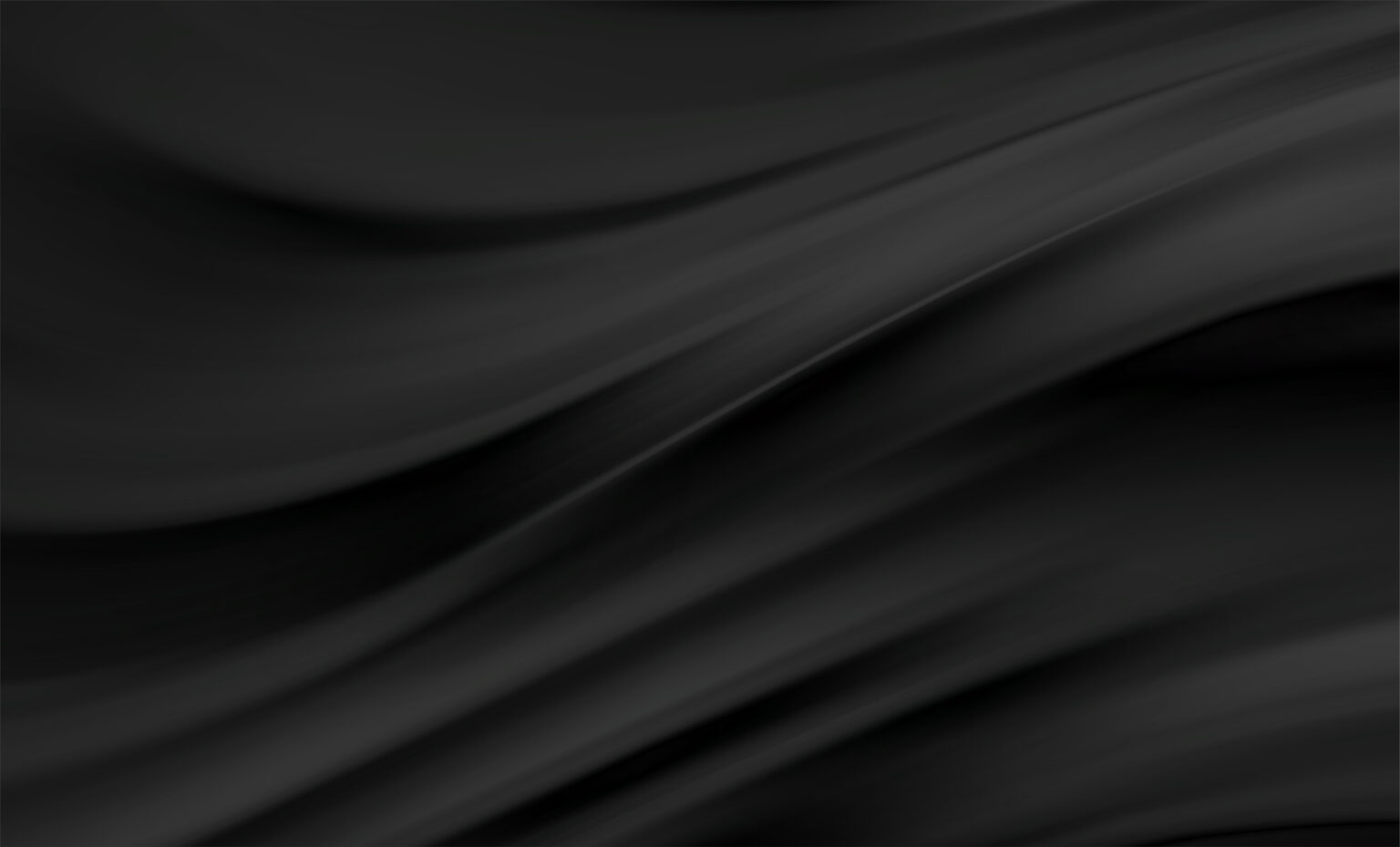 "The foundations are in place, yet the bystander mindset is holding us back. Leaders must be open-minded, agitate processes and question traditional operating models, break down silos, deploy adaptive thinking and seize the immense opportunities. It's time to act."
Vanessa Gavan, Founder & Managing Director, Maximus
This article was originally published in the 2nd edition of M Magazine, an exclusive print magazine aimed at inspiring and driving change through Australia's executives and heads of HR.