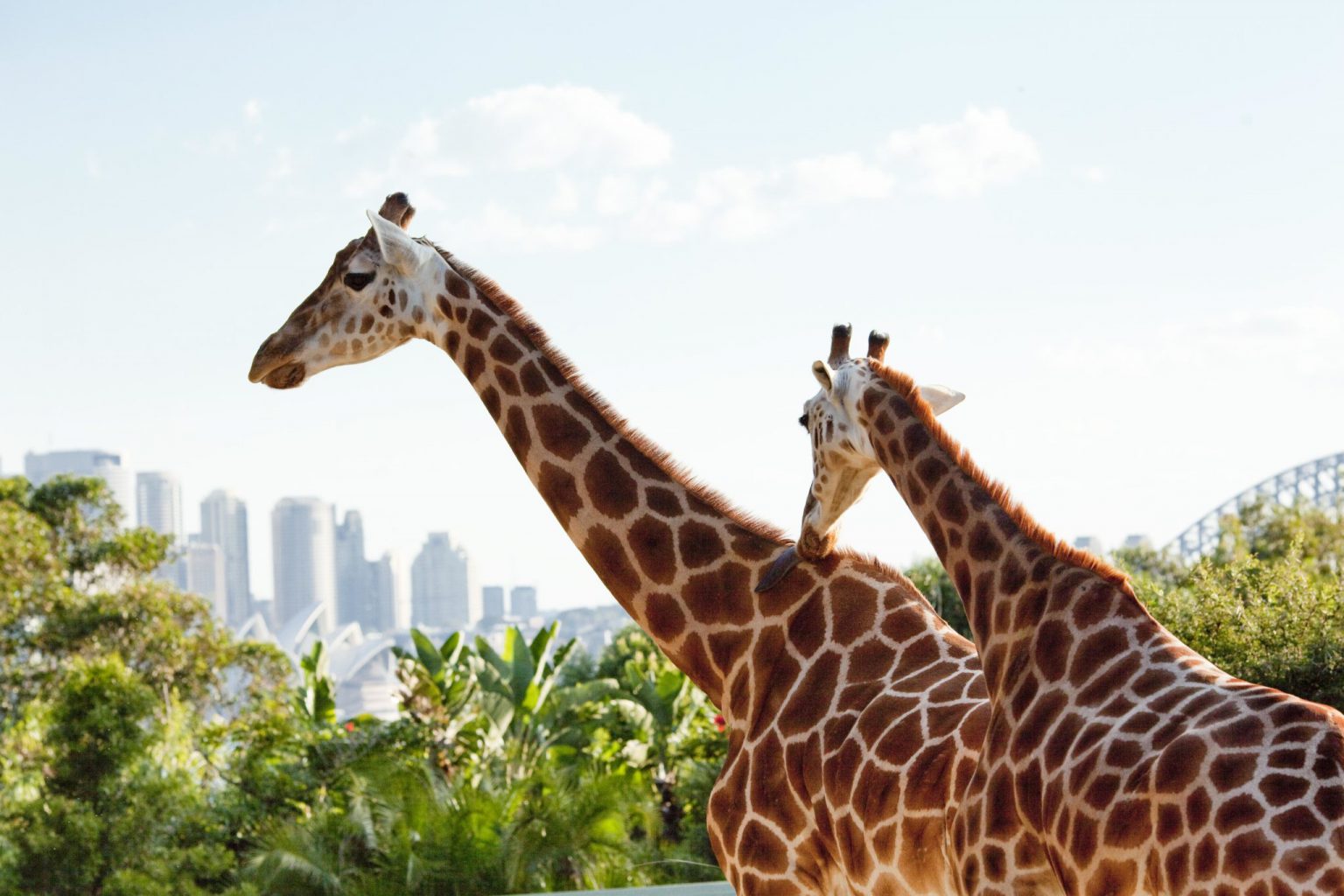 The Mighty Jungle
Cameron Kerr has worked at Taronga Zoo for 18 years, nine of them as CEO. During that time of immense change, which includes, as he says "some sections of society questioning whether we should even have zoos", he's overseen tremendous growth.
New exhibits such as the Tiger Trek, experiences such as Roar & Snore, sell-out Twilight at Taronga concerts and the wide range of research, conservation and education programs are all focused on one vision: securing a shared future for wildlife and people.
Kerr began his career with a science degree and worked in the ag vet industry, moving into consumer hair care and then pharmaceuticals "to challenge myself", before joining the zoo. "My passion has been animals from a very young age," he says of finding his "perfect job". "People have no idea about the operational breadth of zoos," adds Kerr. "If consultants come in, as they get an understanding of what we're dealing with, their jaws are on the table."
In this interview, Kerr shares some of his strategic approaches, as well as how he keeps himself physically and mentally fit leading this enormous, dynamic and growing 24/7 operation.
JANE NICHOLLS: WHEN YOU BECAME CEO, YOU SHOOK UP THE CULTURE FROM DAY ONE. WAS THIS DELIBERATE?
CAMERON KERR: We do great things across four strategic business units: tourism and recreation; wildlife field conservation work; conservation science and breeding programs; and our education programs. I said to my executive team: 'We're all rightfully proud of our work, but in reality we're only a bit player in each of those spheres, so do we have a role in society in the 21st century?' We did a lot of work on that and focused on our unique skills: bringing people and wildlife together for positive outcomes, across those four disciplines.
It was an important part of the zoo's journey from a cultural perspective, because it's easy to drift…you see it even in big multinationals, let alone not-for-profits. People get excited and extend their brands too far out of their area of strategic strength. So for the zoo, I was very conscious that while we work in four very different strategic business areas and disciplines, they all focus back towards our vision: securing a shared future for wildlife and people.
JN: HOW DO YOU ENSURE YOUR ENTIRE TEAM UNDERSTANDS YOUR VISION AND PURPOSE?
CK: A unifying purpose is essential to empower your staff. At the zoo, our staff have to make complex decisions on the ground, often with grey information, and they need to know that their managers will be comfortable with their actions. So they must have a clear understanding of the goals and purpose of the organisation.
I absolutely believe that the issue and the solutions with wildlife conservation are all around people. The animals are pretty good at looking out for themselves, if you give them the right places to live. Our goal is for both humans and wildlife to thrive, not just survive. We work on many projects just to keep a species from going extinct, but our vision is to ensure that the people whose communities are threatening those species can also thrive. The zoo must have an exit strategy: at no time can we be caring for animals just because we love animals, we've got to be empowering local communities and handing it over to them. It's no use us cuddling chimps or caring for bilbies for two decades in the same location without the local community owning that – and the relevant governments too. They need to be proud of what they're achieving with us, and then without us.
JN: YOU'VE WORKED AT THE ZOO FOR LONGER THAN ANYWHERE ELSE DURING YOUR CAREER. WHY?
CK: I thought I'd stay for three years, but there hasn't been a day where I haven't been seriously stretched, mentally and intellectually, because we're operating across those four disciplines. I find organisational psychology and change really exciting and here we have such diverse skill sets that I've had no trouble keeping myself stimulated and busy.
JN: WHERE DO YOU GET YOUR NEW IDEAS?
CK: Forcing myself to be continuously dedicating a lot of time to talking to other people who are leading the way in their various disciplines – sometimes from very different operations – is the most stimulating and idea-generating part for me. I'm proud to say that none of my ideas have been light bulbs that I've developed while sitting in a park. They've all been iterative by talking to others and seeing what they're doing, and then asking the question how can I apply that to my vision and objectives?
JN: HOW DO YOU FIND THE SPACE TO THINK AND RE-ENERGISE?
CK: From a business sense, I make the most of my travel time to reflect and read up on the things that you don't get to when you're dealing with a highly operational business. To achieve my physical and mental balance, I have a personal passion: surfing. I make it a must to surf three or four times a week. Surfing is a pretty selfish sport, but it's also very good for clearing the mind. It's about you and you're in nature and, if the conditions are right, you're forced to be in the here and now! Like any sport that requires a lot of focus, that's healthy, because you haven't got time to be thinking about work.
This article was originally published in the 1st edition of M Magazine, an exclusive print magazine aimed at inspiring and driving change through Australia's executives and heads of HR.
A huge amount of effort and thinking goes into every article we publish and we'd like to say thank you to Jane Nicholls for contributing to this article.